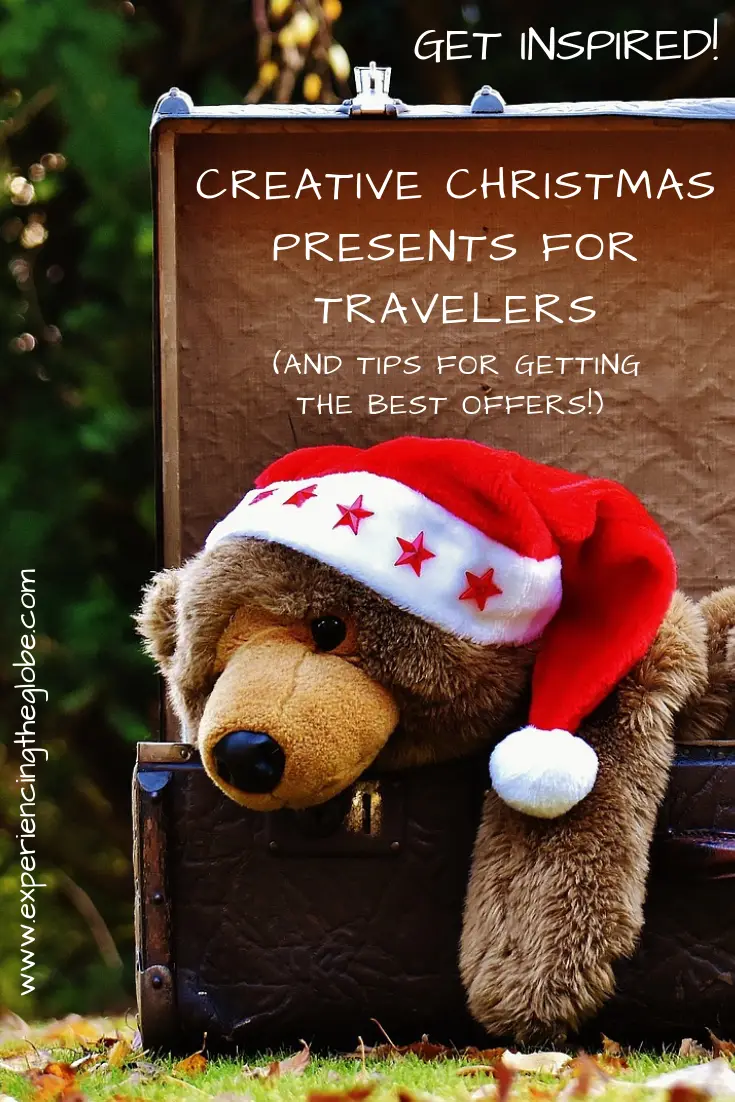 Black Friday is around the corner and Christmas is at hand's reach, so it's time to start looking for presents. For the travel lovers, here are the best ideas and tips to make the most out of the sales, and keep yourself, or your travel-addict friends, happy.
Flights
Airlines usually have incredible offers. Ryanair and Easy Jet have return tickets from €20 all over Europe, and even connecting Europe with Africa and Asia. In South America Latam is offering up to 63% discount. If you don't have a specific destination in mind, and you want to go 'everywhere', take a look at Skyscanner. You tell them from where you're flying and they will tell you to where and when the cheapest tickets are available (like this I managed to get a £7 London–Bucharest ticket, and a £8 London–Warsaw one! Yes, that's final price. Pretty awesome, right?).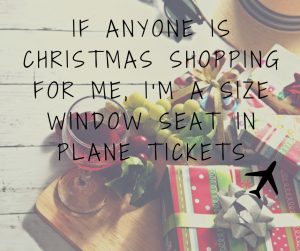 Accommodation
When it comes to where to stay, Booking.com has great deals! I just saw hotel rooms from 8 USD in Rio de Janeiro, from 9 USD in Kuala Lumpur, and from 15 USD in London! Don't miss out!
If you make your booking clicking here or in any of the banners in the blog, at no extra cost to you I'll get a small commission that'll help me keep this blog going. It's a win–win situation. I inspire you and give you helpful tips, and when you do book that trip, you'll help me out 🙂
The most creative presents for every kind of traveler
If what you're looking for are presents you can wrap, go to Amazon. Here are my suggestions for the best presents you never thought about before. Thank me on the 25th 🙂
→ For the adventurous
A survival kit. A must have for camping, hiking, biking, climbing, or traveling, to get you out of an emergency. Or to brag about being the most prepared one.

→ For the world travelers
A universal power adapter and converter. No matter where you go, you'll always be able to recharge. With 4 USB Ports, 1 AC socket to charge 5 devices, FCC/CE/RoHS certification, and suitable voltage 100V-240V, this adapter covers more than 160 countries.

→ For the writers
A traveler's notebook for trip planning and travel journal. Document you journey the old-fashioned way and bring home the perfect souvenir: your memories.
→ For the readers
A Kindle. I can't recommend it more. It's the best way to have as many books as you want with you, an carry only 160 grams. I have the paperwhite version for years now, and I love it! When you get it, make sure you read these books to feed your wanderlust.

→ For the coffee lovers
A portable espresso machine: minipresso – the smallest, lightest and most versatile handheld espresso machine, perfect for your daily the coffee fix while traveling.
→ For the wine lovers
An insulated travel wine tote bag, with capacity for 2 bottles + wine and cheese kit. Perfect for a day trip, and for bringing wine back home safety in a suitcase.

→ For the hostel goers
A high-tech sleeping mask, made of plush and cotton material, not only is breathable and washable, but it has integrated headphones with built-in speaker, with noise cancelling technology. Having a snorer around won't bother you anymore 🙂

→ For the ones into photography
A drone with an integrated HD camera. If you're new to aerial photos, with this inexpensive drone you'll be able get your shots to the next level. Not only it'll give original angles, but you'll be comfortable carrying it, folder in your pocket.

→ For the ones that love water
A universal waterproof case for smartphones. Whether you go to the beach, to a swimming pool, to a water park, or snorkeling, this is a necessary gadget.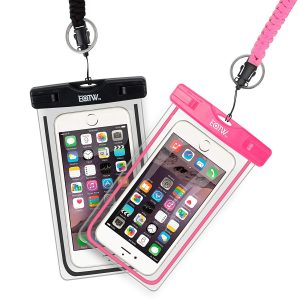 → For the ones that play it safe
A special travel scarf, an infinity scarf with a hidden zippered pocket. It won't only keep you warm, it'll also provide a secure spot for a passport, wallet and phone.

→ For inspiration
Best in Travel, Lonely Planet's must-visit countries, regions, cities and best-value destinations for 2019 (featuring the two countries I call home: Chile and Croatia).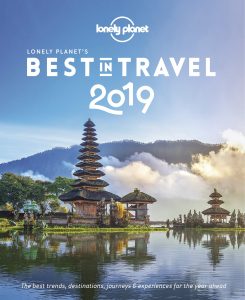 → Bonus track: for every kind of traveler
The Travel Tool Kit. It's not launched yet, so this is an insider's tip.
Keep an eye on www.thetraveltool.com on early December for THE PERFECT travel kit. All you need for your journey in a packing cube, in pink or in blue.
Word says it's going to be the lightest travel kit in the world. It doesn't get better than that! :O

Hope you make someone happy with any of these presents!
Please let me know if you do!

Happy holidays and happy travels! ✈️
Please note that some of the links above are affiliate links. This means that at no additional cost to you, I will earn a small commission if you make a purchase through the links on my website. Using these links will help me keep my website going. It is important to me to only recommend companies or products that I've used personally. You can read more about this in my disclaimer.