You're planning a trip to Croatia. You can hear the Adriatic calling. Your bathing suit is in your luggage and you're counting down the days. Why not use this time to learn about the country? Beyond the beaches and parties, Croatia is full of interesting history, and you'll make more of your trip if you know what to look for. From practical information, to digging deeper into understanding the country and its way of life, here's a guide with what I've learnt living in Croatia –guidelines that can save you a headache while traveling across this beautiful country that I'm lucky enough to call home. Planning a trip to Croatia was never easier with these top Croatia travel tips from a local!
I've been living in Croatia for years, so –if it's OK with you– I'll call myself a local, at least an adopted one. Why do I live in Croatia, you ask? That's a story for another post, but for now I'll sum it up in two simple words: Croatian boyfriend.
I visited Croatia for the first time without knowing what to expect, and only wanting to see Dubrovnik. Luckily, I had a reason to come back and that allowed me to explore more and more. And I couldn't be happier! Not only with the boyfriend, but with experiencing the country further. You wouldn't believe how much time you could spend in Croatia without getting bored for a second!
Well, after all these years, I've gathered a ton of info that I would have loved to have before adventuring into the country, which I'm happy to share with you now –here're the best Croatia travel tips.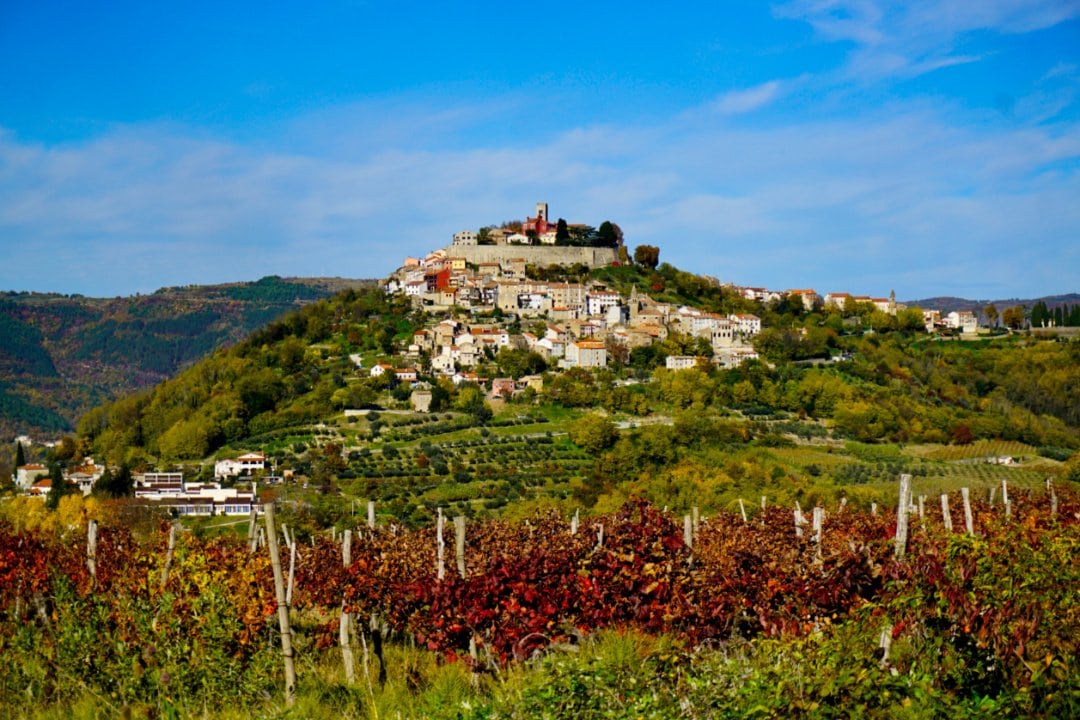 Practical info
Money
The country's currency is called kuna. Croatia will enter the Eurozone eventually, but the euro is not accepted yet.
Get some kunas! It might be a bit annoying to deal with a different currency, but still lots of commerce only accept payments in cash, so don't rely on credit cards. This goes for some private accommodation, restaurants, cafés, public transport, and even some local ferries.
Visas
Croatia is part of the EU, but not of Schengen area, so check whether you need a visa. The fact that you can visit our neighbors, like Italy, Slovenia or Hungary, doesn't guarantee that you'll be able to get into Croatia.
Most nationalities will get a visa-free permit to stay for 90 days in any 180-day period (you will just get a stamp in your passport when you enter the country). Some other nationalities will need to apply for a visa in a Croatian Embassy, Consulate, or an accredited tourist agency. Check the official government website for more info. You can also send an email to vize@mvep.hr if you have any questions about the process.
Keep in mind: Even thought the country is internationally known as Croatia, its real name is Republika Hrvatska (I know, I can't see the connection either!)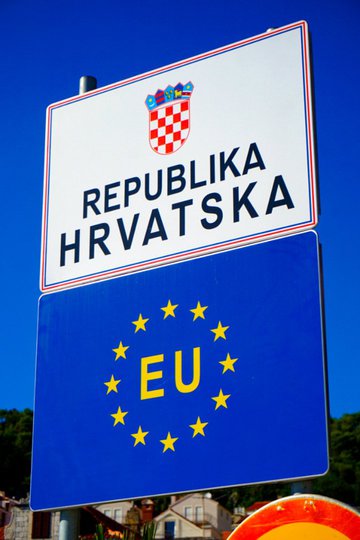 Transportation
In my sustainable travel guide I went on and on about choosing trains over any other form of transportation. Well, it pains me to say it, but in Croatia forget trains, use buses instead. Trains are ridiculously slow, inexplicably expensive, and don't really do a good job connecting the country.
Croatia is also a perfect destination for road trips. If you can rent a car, that's be the best way to move around. You'll have a lot more flexibility, and you'll get to stop in smaller villages in between your destinations.
Keep in mind: If you're going to Dubrovnik from anywhere else in Croatia, you'll have to cross the Bosnian border in Neum, the only access to the Adriatic Sea that Bosnia and Herzegovina has. If you're taking a bus all you need is to have your passport ready. If you rented a car, make sure you ask for a "green card" that will allow you to take the car out of the country.
It's worth mentioning that there's a plan to build a bridge that will connect the two parts of Croatia, so in the future we'll be able to go across the country actually staying in the country.
When to visit Croatia
I can't recommend visiting off season strongly enough. Unless you're attending a music festival, or you have any other huge reason to come in July or August, please avoid those months. Shoulder season is much better! It's still hot and beach worthy, but the crowds have reduced significantly. Plan for May-June or September-October.
Winter in Croatia is also amazing! Christmas time is beautiful, and you get to go from snow in the hinterlands to sunny days in the coast.
→ Read more about it on my post: Visit Croatia in winter
Where to stay in Croatia
Booking.com is the most popular platform to secure you accommodation. You'll find hotels, hostels, apartments and even entire villas to rent. If you're on a budget, look for alternatives in HostelWorld.com
Pro tip: If you come in summer, you can avoid the crowds (and the high prices) by booking you accommodation a bit away from the main destinations. Instead of basing yourself in Dubrovnik, try Cavtat. As an alternative of Split, go to Kaštela. Instead of Rovinj, book in Poreč.
What to visit in Croatia
I think I should write a specific post with samples of Croatia itineraries, because recommending what to see and do will depend on what you're interested in and how much time you have. Still, I'll give you an overview of all the treasures the country has to offer:
Land of a thousand islands
Literally. Over one thousand. How to choose the right one for you? Well, you can't really go wrong, every island is special in its own way.
Hvar and Pag have developed a reputation as party islands. Brač is known for its Golden Horn, a world-class beach. Korčula has beautiful architecture, with loads of Venetian influence. Vis is the furthest from the continent, so ideal for a peaceful retreat. Krk, on the other hand, is one of the most accessible islands, connected through a bridge to the continent. You name what you're expecting, Croatia will have an island for you!
Pro tip: Don't forget to pack water shoes. Even though there are beautiful sandy beaches, the norm here is that there're pebbles. And trust me, the untrained feet can't handle rocky beaches well. So make sure you have a good time by having the proper footwear.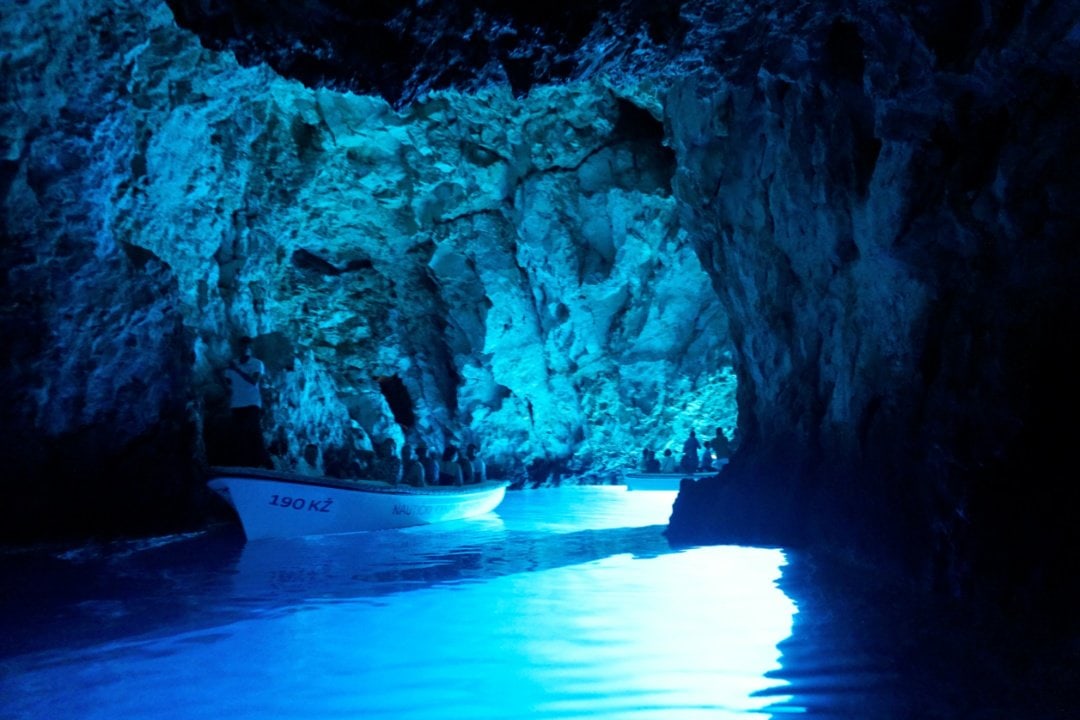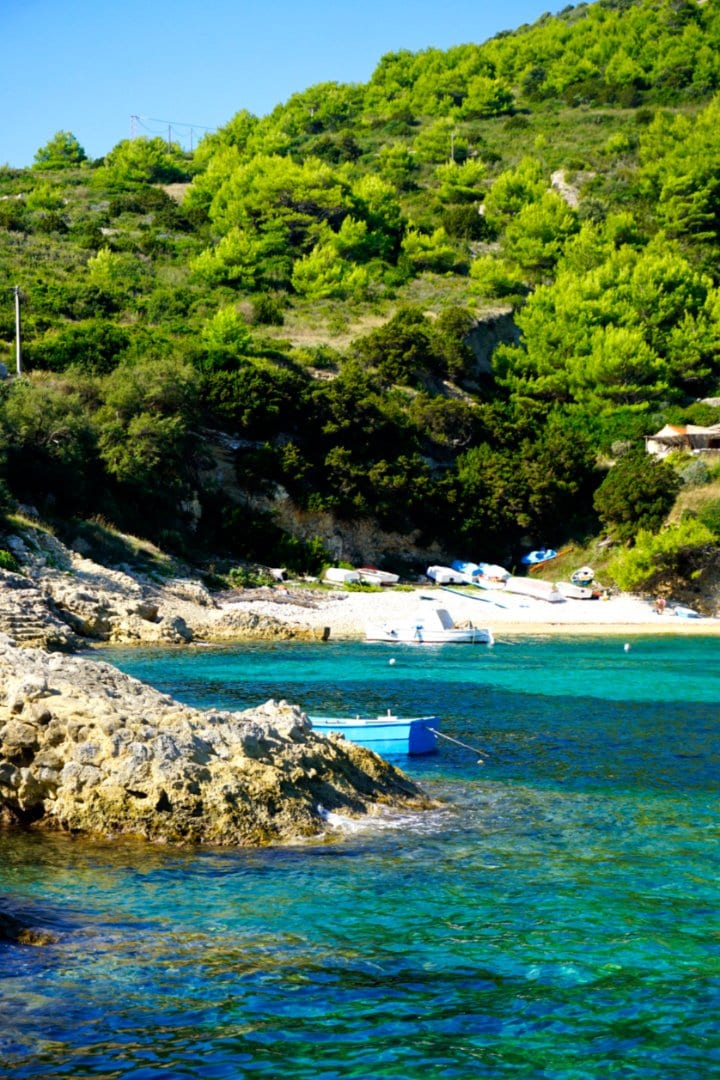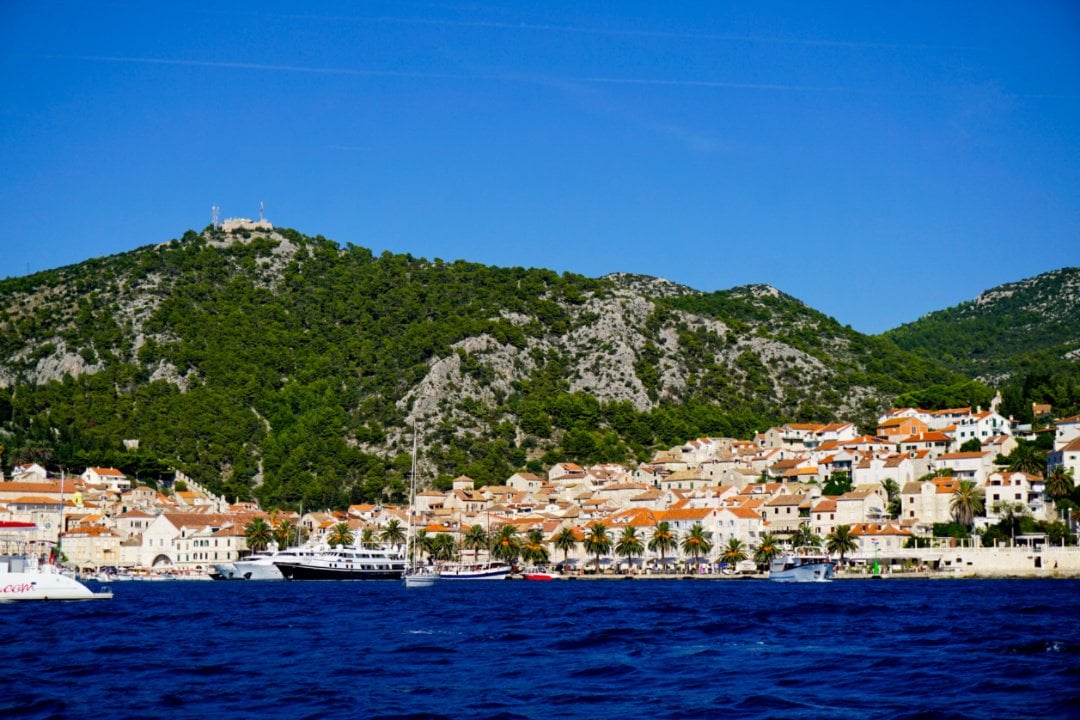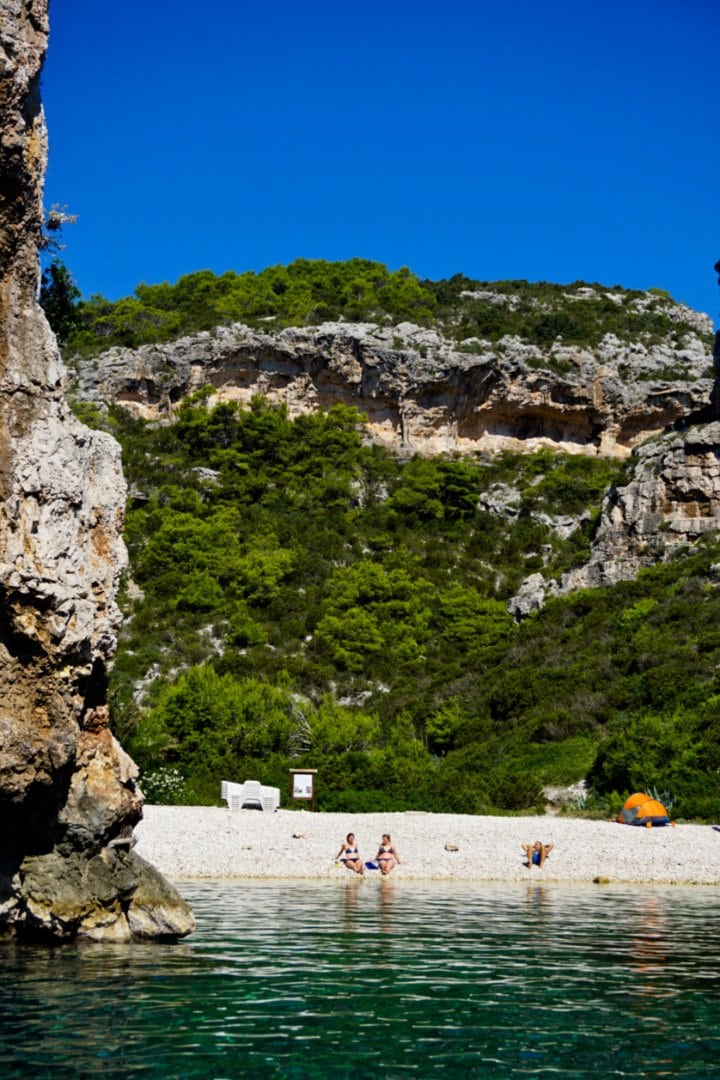 Culture for all tastes
The basics stops if you want to see the layers of history in Croatia are Split to visit the 1700 years old Diocletian's Palace; Pula for one of the best conserved Roman amphitheaters in the world; Dubrovnik for its medieval walled Old Town; and Zagreb for its Austro-Hungarian architectural style.
As for smaller towns, consider the beautifully preserved city of Trogir, a medieval town with tons of Venetian influence; Ston with its "European Great Wall of China" and its salt pans, the oldest in the continent; Šibenik for its UNESCO protected Cathedral of St. James; Zadar, the oldest continuously-inhabited Croatian city, filled with Roman and Venetian ruins; and Osijek for its Baroque style, and an underlying mix of Hungarian and Ottoman influence.
RELATED POST: Dubrovnik travel guide: places to visit and how to be sustainable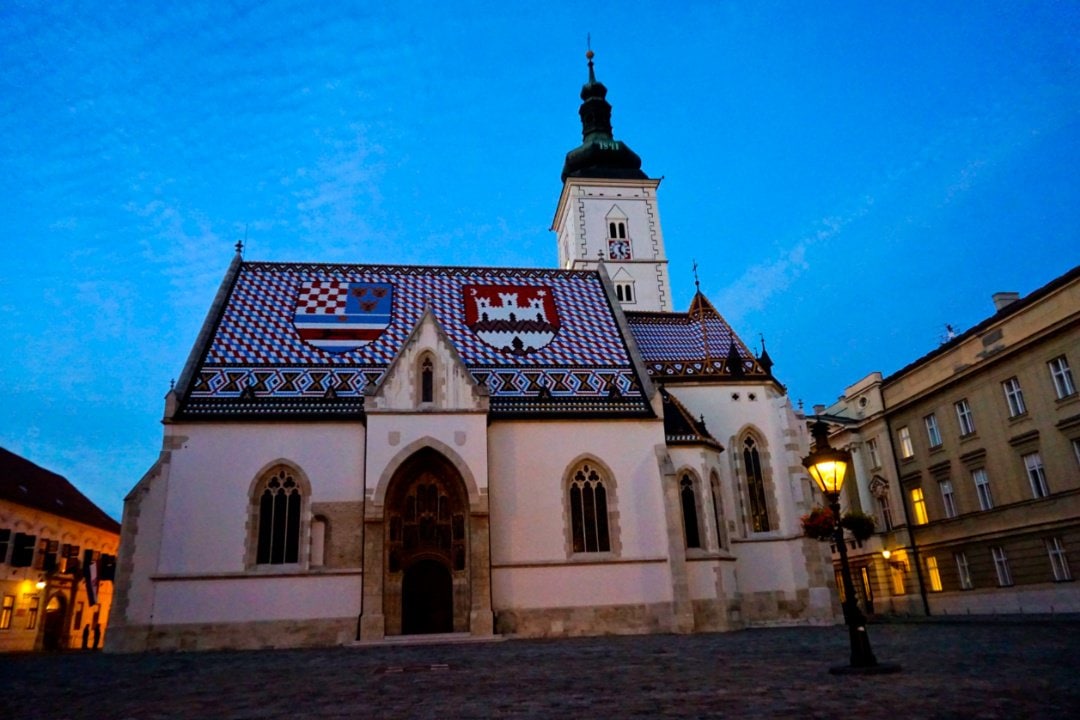 National parks
I'm sure you've heard of Plitvice and Krka. Their reputation is huge, and with reason! They are truly gorgeous. If you visit off season, by all means go see them. If you happen to be coming in the peak of summer, I'd advice to think twice. The crowds make them unbearable. The hiking trails and boardwalks in both parks are narrow, so having tons of people stopping in front of you to take a selfie is not the best way to spend your vacation.
Consider any of the other beautiful (and lesser known) National Parks the country offers. If you like diving, then Kornati is the place for you. For hiking lovers, add Paklenica and Northern Velebit to the list. If you want peace in the middle of the forest, but still have world-class beaches nearby, then Mljet is the best destination to go (and one of my favorite places in the country, but don't tell anyone! 🤫).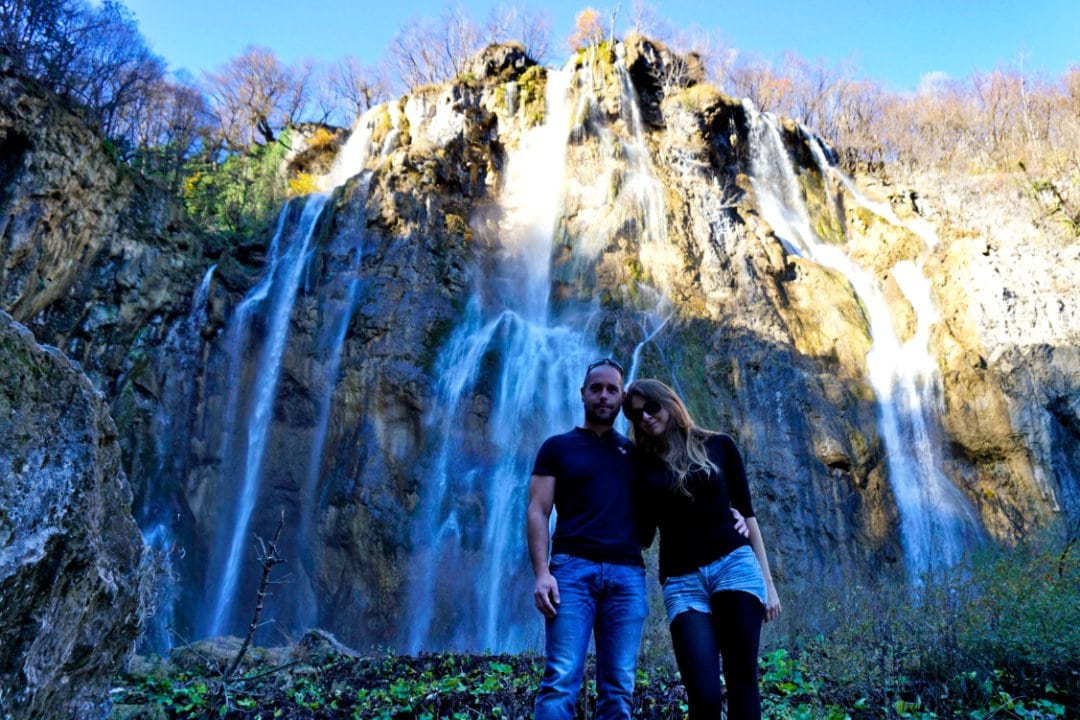 For wine lovers
If you enjoy wine, you're in for a treat! Croatian wine is completely off the radar internationally, but it has over a millennium of tradition. Do you think Zinfandel is an American variety? I'll burst your bubble here and now! The grape is actually called Crljenak Kaštelanski. It comes from a small town next to Split, and it found its way to the United States in the mid-19th century. No wonder one of the brains behind Napa Valley's success is also a Croatian: Mike Grgich (actually named Miljenko Grgić)!
A paradise for red varieties is the Pelješac peninsula. Dingač, the best Croatian red, grows there. This strong wine is the product of triple insolation: from the direct effect of the sun, and from its reflection both in the rocky soil and the sea, as the vines grow in the slope of a hill. The grape variety is called Plavac Mali, but depending on the specific region it grows from it has a different denomination. It's hard to go wrong with any Dingač or Postup.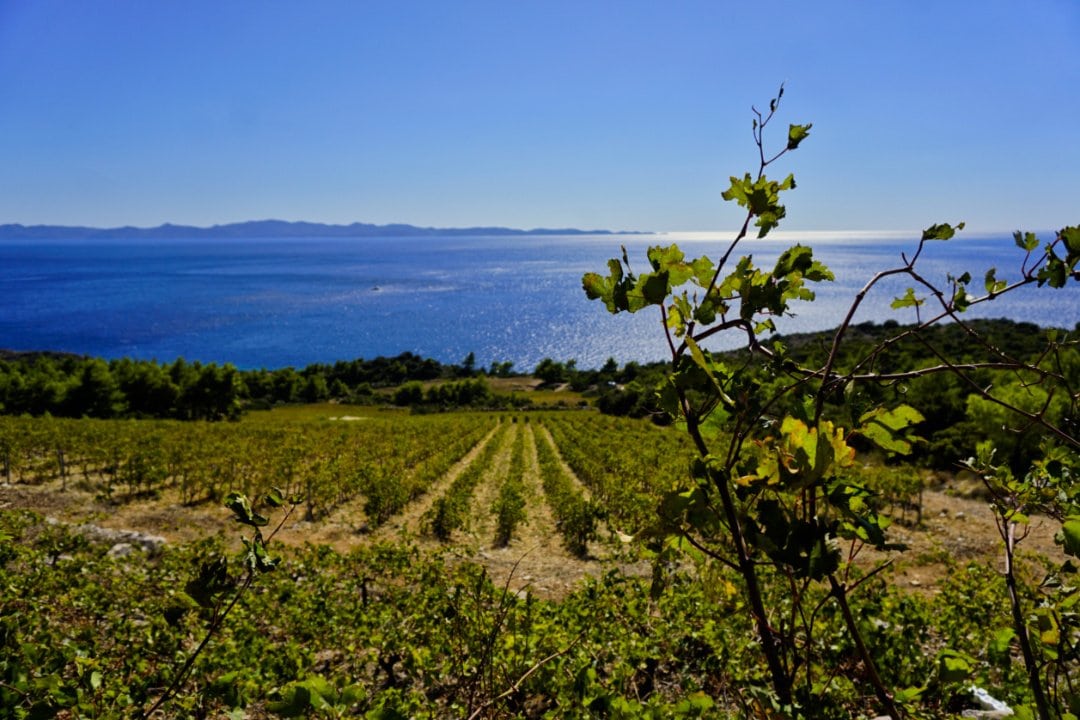 As for white varieties, the best places to go are Istria and Korčula. The Istrian peninsula is home to sweet and fresh Malvasia, while the island's trademark wine is rich and flavorful Pošip.
Some other islands also make stellar wine. If you visit Brač, stop by Stina Vino in Bol. In Hvar, don't miss Duboković Wines.
If you're not driving it might be hard to get to the wineries, so consider a tour to get to experience Croatian wines. I can recommend these ones:
Pro tip: If you don't have time to squeeze in a visit to a winery, try a wine bar at your destination. They offer tastings of the main varieties of the country's labels. In Split I recommend Paradox and Zinfandel. As for Dubrovnik, D'Vino and Malvasija. In Zagreb Vinoteka Bornstein is the best rated option.
If you're into active holidays
The place to go is Omiš. Croatia's capital of adventure offers rafting, canyoning, snorkeling and rock climbing, among other activities to make your heart beat faster. If adrenaline is not your thing, Omiš is also a beautiful destination for sightseeing. The mountains reach the sea in the most dramatic way, and the cliffs over the canyon of Cetina river are remarkable as well.
Understanding Croatia
How the country came to be
The whole Balkan peninsula has a rough history of invasions and foreign control. This becomes pretty obvious when you visit various cities. The distinct layers of architecture, and even the influences in the language, will tell you about all the foreign powers that controlled Croatia through the centuries. You can see the differences in Roman Split, Venetian Rovinj, Medieval Dubrovnik and Austro-Hungarian Zagreb, to name a few. Even the Ottomans left their mark in the country: almost reaching the Adriatic Sea there was a caravanserai –you can see the ruins now in Vrana (between Zadar and Šibenik).
A bit of history…

The country has records of being inhabited since the Paleolithic Age. Later it was populated by Illyrians and Liburnians in the continent, and by Greeks in the islands. In 9 AD the territory became part of the Roman Empire. The Croats (a South Slavic ethnic group) arrived in the 7th century. In the 9th century Croatia was first internationally recognized as an independent state –Tomislav became the first king by 925. In 1102 the country entered a personal union with Hungary, and –facing an Ottoman invasion– elected Ferdinand I of Austria to the Croatian throne, effectively becoming part of the Austro-Hungarian empire. After World War I it was part of the newly independent State of Slovenes, Croats and Serbs (later called Kingdom of Serbs, Croats and Slovenes, soon after renamed Kingdom of Yugoslavia).
In 1941, during World War II, most of the Croatian territory was part of the Nazi-backed Independent State of Croatia, which after the war ended became the Federal State of Croatia. This nation became a founding member of the Socialist Federal Republic of Yugoslavia. On 25th of June 1991, Croatia finally declared its independence, which came into effect on the 8th of October. The Homeland War (known internationally as part of the Yugoslav Wars) lasted for four years following the declaration. Nowadays Croatia is the newest member of the European Union.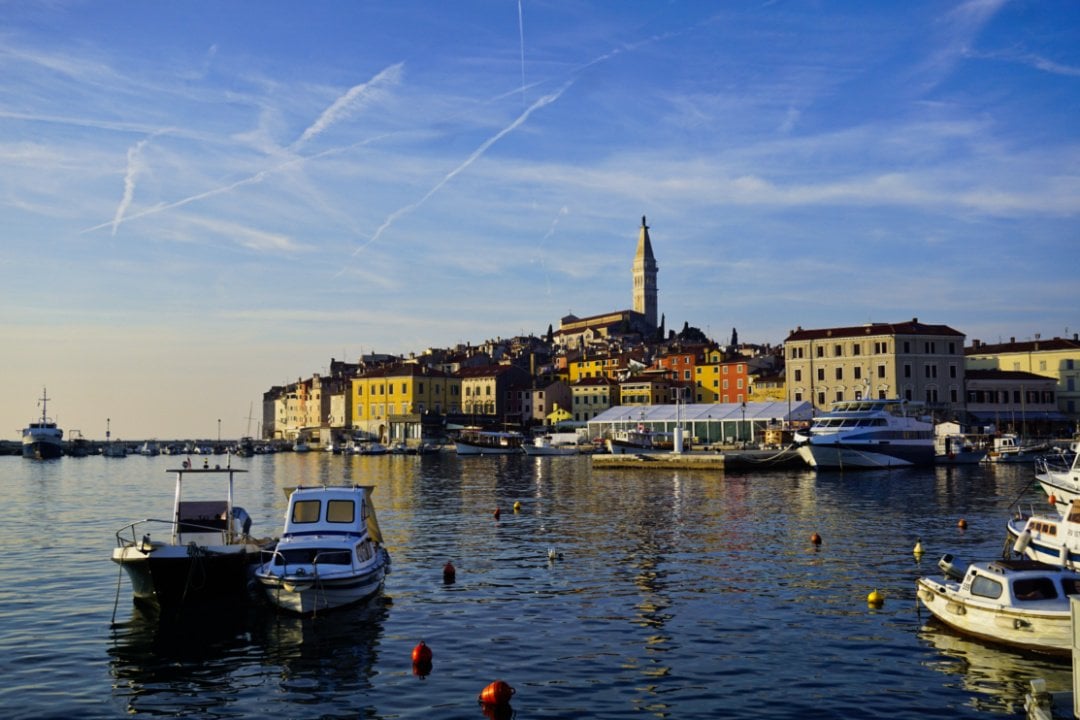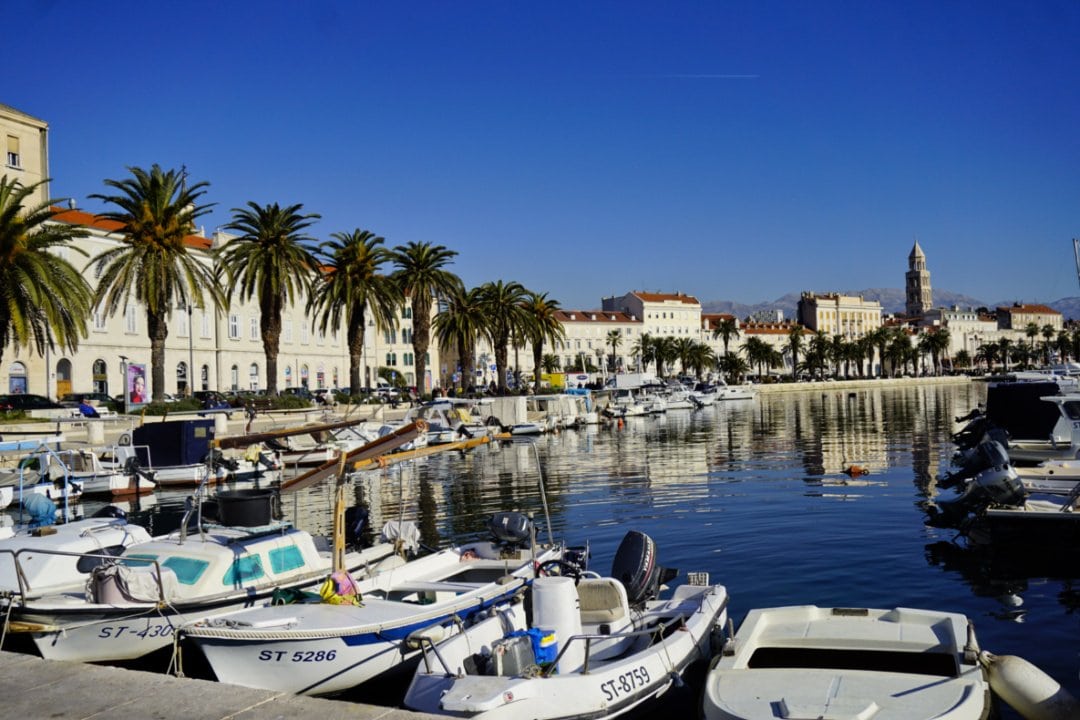 Tourism's growing pains
It might not be what you expect, but tourism in Croatia is experiencing growing pains, and not everyone is convinced it's the best for the country. So be patient if you see a sour face, and bear in mind that most people will be nice, especially in the smaller villages.
If you become friends with a local, most likely you'll hear them say that the ideal tourist is the one that sends their money and doesn't show up. There's a lot of entitlement in some of the visitors (I'm especially looking at partygoers, get-drunk-and-puke-in-the-UNESCO-sites kind of people –most of which happen to be young Brits) and the locals obviously don't like to see that around their country.
Airbnb also has become a huge problem. People are moving out of the city center to rent their place to tourists, blaming them for stealing the heart of the city. Here I think that the government is the guilty one for not regulating how renting should work, and also the locals for allowing it to happen, but considering that the country relies on tourism, and that renting an apartment in the city center can bring (way!) more money than the average salary, then it's hard to judge.
In a nutshell, Croatia has a tourist-oriented economy, but it's not ready to adapt to being a tourist country. Hopefully in a few years things will find a balance.
The language
I think that if you don't speak any Slavic languages (like Russian, Polish or Czech) you'll find Croatian super intimidating. It's hard to pronounce, the words are made up of mostly consonants, the letters have weird symbols, and nothing sound even remotely similar to English. Even though I live here, I'm still struggling!
Now, even with that said, I'd recommend learning a few words. This goes for every country you visit, but here it'll come super handy if you go a bit off the beaten path. In the big touristy destinations everyone will speak at least a bit of English, but if you go further away (even to the non-touristy parts of touristy towns), English completely disappears.
Here's a quick guide of basic Croatian phrases

Hello – Bok (bohk)
Please – Molim (MOH-leem)
Thank you – Hvala (HVAH-lah)
You're welcome – Nema na čemu (NEH-mah na CHEH-moo) or Molim (MO-leem)
Yes – Da (da)
No – Ne (ne)
How are you? – Kako si?  (KAH-koh see?)
Fine, thank you – Dobro sam, hvala (DOH-broh sahm, HVAH-lah)
Good morning – Dobro jutro (DOH-broh YOO-troh)
Good day – Dobar dan (DOH-bahr dahn)
Good evening – Dobra večer (DOH-brah VEH-cher)
Good night – Laku noć (LAH-koo notch)
Excuse me – Oprostite (oh-PROHS-tee-teh)
I'm sorry – Žao mi je (zhow mee yeh)
Goodbye – Doviđenja (doh-vee-JEH-nyah)
What is your name? – Kako se zoveš? (KAH-koh seh ZOH-vehsh)
My name is – Zovem se (ZOH-vehm se)
Nice to meet you – Drago mi je (DRAH-goh mee yeh)
Do you speak English? – Govorite li engleski? (goh-VOH-ree-teh lee EN-gless-kee)
Where are the toilets? – Gdje je WC? (gdyeh yeh weh-tseh?)
Men – Muški (MOO-shkee)
Women – Ženski (ZHEN-skee)
Entrance – Ulaz (OO-lahz)
Exit – Izlaz (EEZ-lahz)
If you're spending more than a few days in the country, I advise you to get a phrasebook to make your life easier. This Lonely Planet one is small, light and an excellent resource.
Croatia's way of life
Coffee culture & Fjaka
Time passes slowly in Croatia, especially in the villages. People can sip their coffee as if there was nothing in the world to worry about. Some friends come. Some friends go. After hours drinking from the same small cup, and after catching up with the entire community, it might be time to go. Or maybe time to get another cup. Beautiful, right? Life is meant to be enjoyed, in an authentic Mediterranean style.
Fjaka is Croatia's reply to Italy's "dolce far niente". For you as a visitor it means 2 things. First, that some commerce might be close during the afternoon. Second, and more importantly, is that if you want to experience Croatia's way of life you need to travel slow and leave time to sit in a Caffe Bar and sip your mala kava (small coffee) for hours while doing people watching.
There's a great coffee scene in pretty much every city and town in the country. Even in the middle of winter, when it seems like no one even lives in a place, you'll find a Caffe Bar opened. That's where all the locals are! If you hear "idemo na kavu" (ID-em-oh nah CArvoo), just say "da" –let's go for coffee and yes!
Cheat sheet: How to order coffee? Something that should be quite straight forward can be an adventure in Croatia! Here's some help:

Mala kava: espresso
Velika s hladnim: coffee with cold milk
Velika s toplim: coffee with hot milk
Kava mix: espresso with half milk and half cream
Produžena: "large" coffee (the closest you'll get to an americano)
Drink up (from wine to strong local spirits)
THE spirit in Croatia is rakija. It's a fruit brandy popular in the whole Balkan peninsula (if you can't imagine it, think Italian grappa, Hungarian palinka or Greek ouzo).
You'll find it with different flavors and in a range of alcoholic percentage. The most common one is made from plums and it's called šljivovica. This can easily go up to 60%. If you want to taste a milder one, go for medica (made from honey), which usually is around 20%. My personal favorites are Višnjevac (made from sour cherries) and orahovica (made from walnuts).
You'll get rakija offered, and you shouldn't say no. It's a sign of being welcome into someone's house, so the polite thing to do is to accept it, even if it's at 9 in the morning (trust me, I know from experience). Also, don't ever question its medical properties –it can heal from a toothache to a fever, and Croatians will even tell you it can cure a hangover!
As I described above in destinations for wine lovers, Croatian wine is not known abroad, so it'll be a huge discovery for you! You'll find inexpensive table wine everywhere, but if you can splurge a bit, try Dingač if you like red varieties, or Pošip if you prefer white ones.
Whichever drink you decide to taste, don't forget to learn the magic word: Živjeli! [zhivyelee] –Cheers!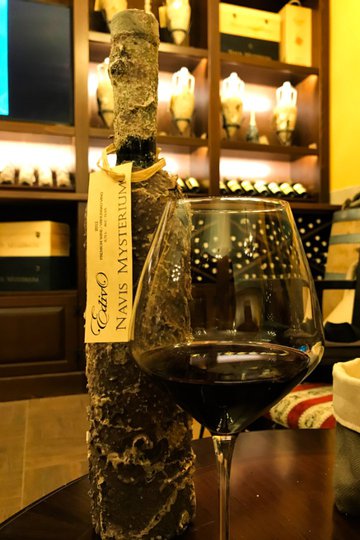 Everyone smokes everywhere
If you're a smoker, this might be music to your ears. If not, prepare to suffer. This is one of the things I hate the most about the country, but there's no way around it. Caffe Bars, shopping malls, restaurants, the beach… you name a place, you'll find a local smoking there.
Because tourism is growing, and this is unheard of in (I want to say more developed, but I'll simply stick to other) countries, some cafés and most restaurants have a smoke-free area. Phew!
It's a Catholic country
Croatia is a Catholic country, and they take their religion seriously, not only the cult, but the fact that Catholicism is a big factor in their culture. It's one of the features that defines the Croat ethnicity, and differentiates them from Bosniaks and Serbs. In Croatia this is a HUGE deal!
If you're not Catholic but wish to visit churches, feel free to, you'll be absolutely welcomed (sometimes for a fee), but dress properly. It might seem crazy to hear this, but I've seen people trying to go in the Split Cathedral in a bikini. It should go without saying, but that's absolutely unacceptable!
Shop at a local green market
From Dolac in Zagreb to Pazar in Split, green markets are an institution. You'll get fresh, seasonal and locally produced fruits, vegetables, legumes and flowers that you can buy from colorful sellers. You'll also get to see stalls with grannies selling their own grown products, and it doesn't get any cuter!
Buying locally grown and season food is a fantastic way to be a sustainable traveler, and here you get to be one while visiting a popular attraction of the cities.
Learn how to swear
Last but absolutely not least, to thrive in Croatia you need to learn a few swear words.
The most important word is jebiga (YEH-bee-ga). There's a meme that describes it as "a Croatian reaction to the apocalypse, the dawn of the gods, a nuclear war, an alien attack or no bread in the house". It can be loosely translated as f*ck it. From here the sky is the limit. My personal favorite is jebo ti pas mater (YEH-boh ti pahs mah-tehr), literally "may a dog f*ck your mother". It tells you a whole lot about the country, doesn't it?
Another classic is all the uses of kurac (KUH-rahts) –d*ck. Ajde u kurac (AYH-de uh KUH-rahts) would be a 'go to hell' (even though the literal translation is 'go to the d*ck), and boli me kurac (BOH-lee meh KUH-rahts) stands for 'I couldn't care less' (but it translates as 'my d*ck hurts').
It is indeed a special language in a special country!
→ If Split happens to be in your itinerary, when I'm home I offer tours and photoshoots around town. I can customize something for you, or you can join my organized activities. Look at this and this links for references, but write me directly to get a discount! 😊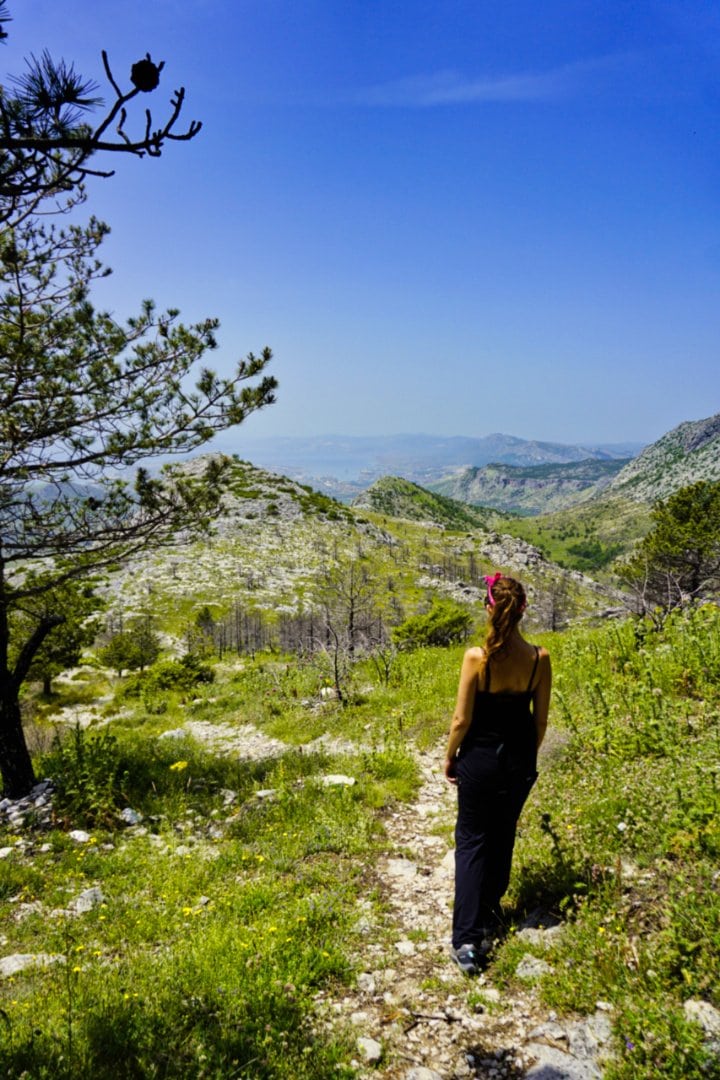 Now you're absolutely ready to visit Croatia!
If you have any questions, let me know in the comments!
READ MORE ABOUT CROATIA:
Liked it? Want to read it later? Pin it!

Did you like what you read? You can show your appreciation by buying me a coffee 🙂
Your support will ensure I keep bringing you stories and insights from around the world! Thanks so much!