My generation is often criticized for our perceived entitlement, but that's an unfair interpretation of our world view. We have been denied time and time again of the opportunities we were promised, and now, while we pick ourselves up from the latest crisis, we're going to start leading our lives in a different way. The focus will be on living purposefully, which will have traveling front and center. Having meaningful travel experiences will take priority over piling up for retirement, and, in the process, we will show the world how important traveling –done in a sustainable way– is for understanding and caring for our planet. As history is cyclical, the party that was started a hundred years ago will find a more meaningful way to continue. These roaring twenties are going to completely change the meaning of 'crazy years'. And the future of traveling will be much brighter.
We grew up being told that we could be anything that we wanted, that we could achieve it all, just if we put our minds to it. We got participation trophies and our combined self-esteem grew bigger than that of any other generation. But the economic crisis of 2008 hit us. Not only our dream jobs were almost impossible to get, we actually had issues finding any job. We were seen as entitled for expecting opportunities, but we just were trying to survive. When we started seeing a light at the end of the tunnel, with the economy slowly stabilizing, COVID appeared. And then again out fragile little world was scattered.
Granted, both crises affected everyone, but millennials are the only generation in history that is collectively poorer than our parents.
Blame it on the avocado on toast if you must, but I think we're just tired of the world chewing us up and spitting us out. That's why I believe this decade, once we learn how to live with COVID, is going to be another proof that history is cyclical. Welcome to the roaring 20's!
The revenge of the millennials through travel
While the 1920's were the "Années Folles", "Goldene Zwanziger Jahre" or "Felices Años Veinte" (the crazy, golden or happy years), with dance clubs exploding in popularity, jazz playing loudly, and booze flowing abundantly, the 2020's are also going to be about overcoming hard times and living life to the fullest, but this time around it will have less to do with alcohol and dancing, and more to do with experiences around the globe.
As the hardships of my generation have taught us that no one can guarantee what the future will bring, when the choice lays between getting an underpaying job that barely allows us to survive, or working in a hostel or a farm for accommodation and meals, the choice is clear, as precarious as that might sound.
I can already hear the voices of those older than me, worrying about home ownership, raising kids, and retirement. And, trust me, it's not that we don't want to worry about those things, is that we have learnt –the hard way– that life cannot be focus on the future. We need to live in the present.
That's why it's becoming more and more commonplace to hear stories of digital nomads, bloggers, vloggers, and everything in between, people that left their "9 to 5" in order to work to live, instead of living to work.
I had my very own journey from overachiever to hippie backpacking the world. And I'm fully aware of all the privileges that come with having had the possibility to change how I lead my life. But this is a sort of arc in the life of those making the jump. A collective epiphany. A decision that when we're old and grey we will not have much, but we'll be able to say we lived a happy and fulfilling life, full of unique experiences.
The positive outcome that will transcend millennials will be the impact on how life is perceived. From the generation that brought 'me too' and awareness of climate change, our last contribution –before GenZ completely takes over– will be showing the world the importance of travel to care for the earth, and to understand others as a reflection of ourselves.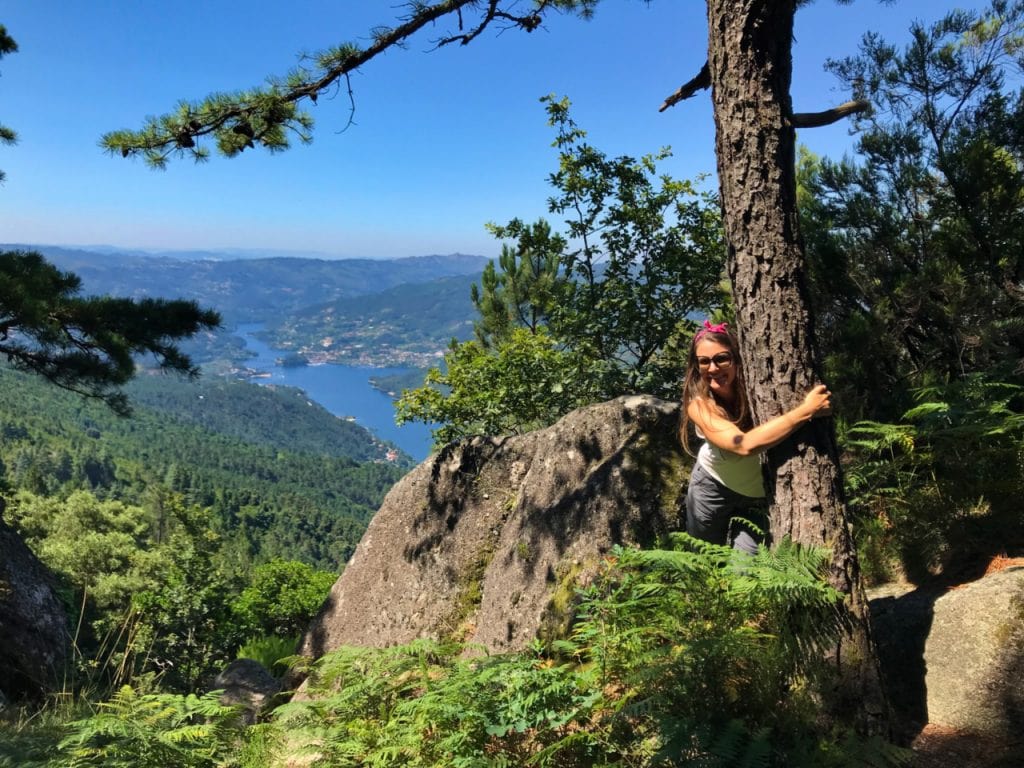 The storm before the calm
In one of the many days spent deep in my thoughts in 2020, when the lockdowns were so strict that leaving one's couch was scary, I thought that once the borders start opening, travel would never be the same. And that was an exceptionally happy belief. My logic was that travel was the culprit of this pandemic, mainly because humans have been abusing it, putting our interests above those of the planet. The economical perspective has always been stronger, which was actually what led to the virus spreading in a matter of weeks to every corner of the world, when it could have easily been contained.
When the world closed, there was a bright side. With people under lockdown, nature flourished. The Venetian canals had clearer water, less ships on the oceans allowed lonely whales to communicate in their newfound quieter environment, the reduction of pollutions in India meant that cities that haven't seen the Himalayas in decades had a clear view. Undoubtedly, the environment started to thrive.
And with that I thought that this tragedy was giving us an opportunity to start over. To realize the effect our actions have on the environment. Now that we've seen it, we should act accordingly.
Well, instead of the travel focus on sustainability that I've foreseen, we're witnessing more pollution through disposable masks (a staggering 1.5 billion masks are believed to have entered the oceans in 2020 alone, according to an Oceans Asia report), more use of private cars over public transport, people going to the outdoors without knowing the basics of how to behave, and –what's worse– the political battles over the distribution of the vaccines, leaving the developing world waiting while the Western countries brag about how greatly they have served their citizens.
For a moment everything looked gloomy again. But there's light at the end of the tunnel.
The opportunities of the crisis for the future of traveling
UNESCO affirmed that "the impact of COVID-19 provides a watershed moment to rethink and transform existing tourism models towards a tourism that is more resilient, inclusive and resource efficient", while the World Tourism Organization is urging the tourism sector to re-think their business model, shift to innovation and digitalization, and focus on sustainability and sustainable-oriented segments.
They are spot on. Sustainability, as in caring about the earth and all of its inhabitants, is the key to the future of traveling. This is where millennials and our take on the crisis will pay out.
We'll switch to slow traveling, working on farms, doing rural tourism, staying with locals, and focusing on well-being. The motto will be to live with purpose. To feel alive, not just to survive. To understand others' way of life and embrace the best on our own existence. To learn how to better nourish the planet and all the life in it.
We need to go back to our roots as humans, to the times where respecting the earth was a basic need. Learn from those whose world view is not contaminated by capitalism. And from anyone whose culture or religion are different from our own.
Hopefully other generations will see that success should not be measured by our riches, but by the impact we have on the planet and on others, and how happy we can be leading a life without material wealth, but in balance with mother earth and with harmony among peoples.
We have all fallen, at one point or another, for what Robert Quillen in 1928 called 'Americanism': "using money you haven't earned to buy things you don't need to impress people you don't like". It took us a century, but in these 20's the millennials are taking steps into a life of purpose, centered on communities and the environment, slowly traveling the globe to live a happier life and understand how to make the world better in the process.
RELATED POSTS:
Liked it? Want to read it later? Pin it!

Did you like what you read? You can show your appreciation by buying me a coffee 🙂
Your support will ensure I keep bringing you stories and insights from around the world! Thanks so much!