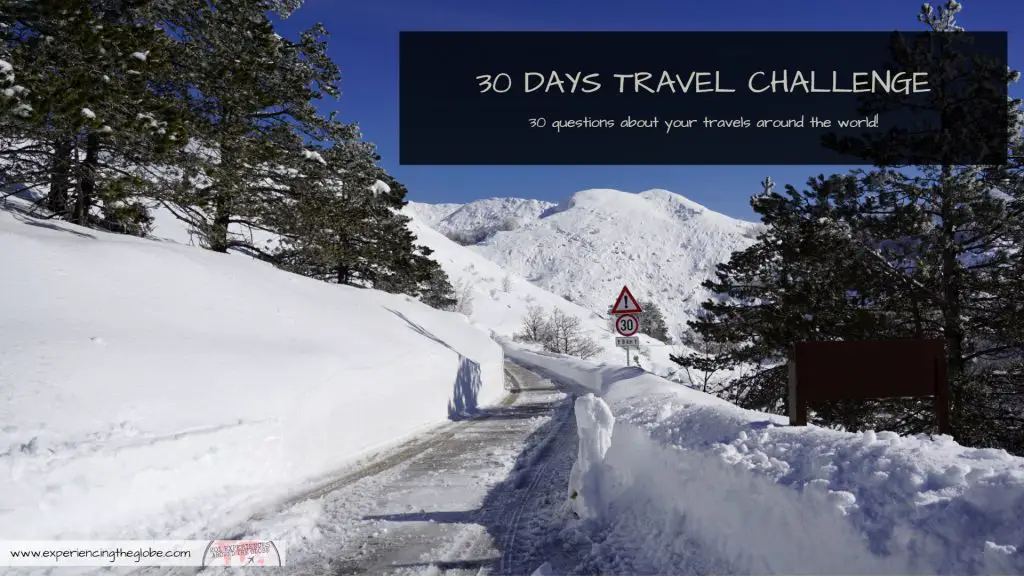 Are you planning the next trip but you don't know how to choose a place? Or are you looking for a way to travel while you're at home?
If you follow me on Instagram or Facebook, you probably saw that I embrace a challenge that might inspire you to travel more, and that will keep you entertained looking back at your own travels: a 30 days Travel Challenge. If you haven't seen it, or if you want to take a look at it again, here it is!
If you still need more inspo, take a look the lessons I've learnt after traveling to 50+ countries, at this essay on why travel is important or at these travel quotes ; )
Travel Challenge
Do you wanna play?
Get all the questions here and let me know if you go for the challenge! : )
Tag me (@experiencingtheglobe) or use the hashtag #30DaysTravelChallenge to share your story with me!
My answers ❤️
Day 1 – Your favorite travel destination – Italy
Italy has everything you could think of: more history that you could ever learn, the most wonderful art in the world, breathtaking nature, amazing food and wine, picturesque little villages, the best of the Renaissance, spectacularly preserved Middle Age towns, even a city that has canals for streets… If you could only travel to one destination in your life, I think Italy is the one. Hands down.
Actually, I had issues narrowing down the experiences in Italy that made it to my list. I ended up with so many! The country with the highest number, only tied with my beautiful Chile. That didn't stop me from going to lots of other places around… I've been to Italy many times, I've spent more than 3 months there altogether, and I still have so much to see! I'd be happy to go back, anytime 😊
Day 2 – A destination where you love the culture – Mexico
Mexico was my first cultural trip. My parents took me to an archaeological tour when I was a teenager, a month-long trip going from site to site. It was wonderful! I loved every second discovering Palenque, Monte Albán, Chichén Itza, Teotihuacán and so many other places.
I was able to go back to Mexico again as an adult and revisit some of those places, which was amazing, because in the first trip I had an analogue camera (you know, those with a film you needed to develop). Still, I'd love to go again. There's still so much more to discover! ❤️
Day 3 – A travel destination that reminds you of someone – Prague
Prague always makes me think of my grandma. I grew up hearing it was the most beautiful city in the world. She worked for the Red Cross during WWII, and remembered Prague as a breath of fresh air, a little fairy tale in the middle of all the suffering.
I promised her that I was going to visit it one day. When I finally did, all I could think about was her. Oh, and she had a point! Prague is beautiful!
I wish she was still here with us. I'm sure she would have enjoyed all my travel stories as much as I enjoyed hers. Miss you Lela! 💕
Day 4 – A travel destination where you love the people – Colombia
Colombians are amazing. They're welcoming, they always have a smile on their faces, they make you feel at home! I've been twice to Colombia, and both trips were filled with laughter as well as beautiful sceneries and wildlife. I absolutely recommend a visit to this lovely country 😄
💫 Bonus track: After spending a wonderful month in Iran, I have to add it to this list. I'm still in awe with Colombians, but Iranian hospitality is on a different level!
Day 5 – A travel destination that makes you happy – Slovenia
My first thought was Bhutan, because I always relate it with happiness, but I haven't been there yet, so I'll go for Slovenia, a place that actually made me happy ❤️
This little country was completely off my radar. I went there the first time out of chance. This guy I really liked lived in Croatia and I was in Italy at the time. When thinking about where to meet, I looked at the map and Ljubljana seemed like a good compromise.
This was over 4 years ago. Since then my boyfriend and I have gone back to Slovenia, and explored way more. And considering that we live in Croatia now, chances are we'll go back to our neighbor country many more times. It's funny how life surprises you, isn't it?
By the way, besides the special meaning it has for me, I'd really encourage you to visit! Slovenia is a hidden treasure in Europe, a truly lovely destination. It will make you happy too 😊
Day 6 – A travel destination that nobody would expect you to love – Albania
After decades of being the current North Korea, Albania opened up to the world. When I visited Tirana I wasn't sure about what to expect, and I got a ton of warnings about how dangerous it could be. People have the movie Taken in their minds, and most can only relate Albania to the mafia. But I ended up in a vibrant, interesting city.
If you're still not convinced, it's one of the cheapest places I've ever been, so even with a backpacker's budget, I was able to splurge. And people were super nice to boot!
I loved Albania, and I'm sure that if you give it a shot, you'll love it too. Actually, I'm sure it'll become the next big European destination. You heard it here first!
Day 7 – A travel destination where you know all of the sights – Paris
My first time in Paris was a long weekend that I spent running to see all the landmarks. I got great photos, but I didn't get the Parisian experience.
The second time was a quick stopover between flights. Only 2 days that I spent in museums.
But the third time was the charm. I stayed in Paris for over a week. I had petit déjeuner while doing some people watching at the Île de la Cité. Went for a walk to Belleville, to get the best view of the city form above. Discover a little wine bar in Montmartre. Had the best eclair in the Latin Quarter. Took a macaroon class at Le Marais… All and all, I fell in love with Paris. Now I feel like I've experienced the city. And even though I prefer off the beaten path destinations, Paris will always have a tiny bit of my heart.
Day 8 – A travel destination that made you realize you love traveling – Argentina
Argentina was my first international trip. My parents took me to Bariloche one summer when I was about 10 years old. I instantly knew I wanted to travel more.
I kept going back to Argentina. I've been to Buenos Aires half a dozen times, I came back to Bariloche during winter, I visited the beach town of Mar del Plata, I went to Ushuaia in the south, and to Misiones in the north. And I still have tons to see, especially in Patagonia. But the places are in my list, so I'll get to them eventually 😊
Day 9 – A travel destination with great beer – Munich
This one was hard to narrow down. Slovakia and Czechia have great, cheap beer. But I'm all about the experiences, so I'll go for Germany, because Oktoberfest! Munich was the perfect setting to drive a non-beer-drinker into a happy-beer-drinker 🍻
It was so much fun! I was around friends, old and new, and I was based on a charming town. Exploring was the best way to overcome the hangover, especially climbing the tower of St. Peter's Church in Marienplatz! 😅

Day 10 – A relaxing travel destination – Mljet
I'm sure you would have expected a beach here, where you can find an all-inclusive resort. But that's just not me. I'm much happier and chilled at a National Park, where I can have nice sceneries, and do hiking trails 🙂 Mljet is a beautiful Croatian island, that is perfect for relaxing, under my standards and normal ones. Half the island is a National Park with lakes and trails around them. And the other end of the island has world class sandy beaches. See, the best of both worlds!
Day 11 – A travel destination that reminds you of your favorite band – Wales
The moment I moved to London I started thinking about going to Cardiff. I dreamt about seeing Kelly Jones (the front man of Stereophonics) walking down the street, looking at me, falling madly in love, and living there together happily ever after.
I didn't meet him, but the town was lovely. Much cheaper than London, and full of castles around it! Caerphilly was spectacular!
Day 12 – A travel destination for the fearless adventurers – Chernobyl
Who would want to go to one of the most radioactive places on earth? Me! 🙋‍♀️ (sorry mom!)
I'm not sure why, but Chernobyl made it to my bucket list. When the opportunity presented itself, I immediately jumped at it! A study trip took me to Kiev, and after filling up only a few hundred documents in which I stated that I took all the blame for a potential childless future, and that I was stupid enough to keep the clothes I wore that day -all still in my closet (sorry love!)-, I was on my way to the place of the disaster.
And I'm so happy I'm dumb enough to do these things. I was able to experience firsthand how life at the USSR was back in 1986. Being the nerd that I am, I couldn't have enjoyed it more! 🤓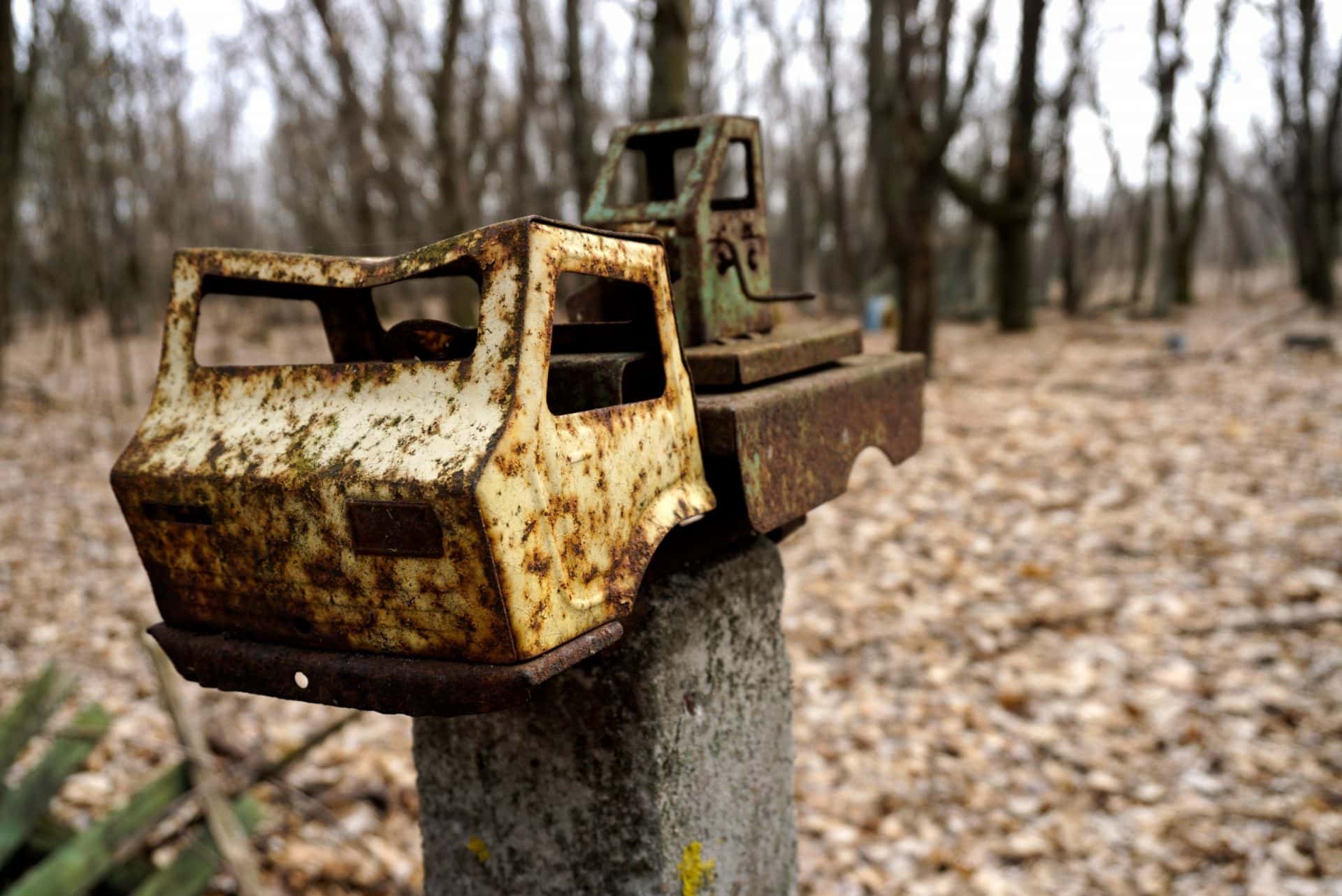 Day 13 – A travel destination you found exotic as a kid – Marrakesh
I grew up thinking that Morocco was the most exotic place in the world. I imagined snake charmers, flying carpets and oasis in the desert. When my sister Marce visited Marrakesh I was still a teenager, and I spent days reading over and over again a book she brought back for my dad. It was decided, Morocco would be the first African country I'd visit. And so it was… The first stop? Marrakesh.
Day 14 – A travel destination that intrigued you – Moscow
Russia always seemed unreachable to me. I'm not sure if it was the language, or all I read about the USSR, but it felt like a difficult destination to get to.
Well, it wasn't. I boarded a plane in London and 4 hours later I was in Moscow. The language was a barrier -no one would speak any English (or Spanish 😅)- and Cyrillic proved to be an extra complication. But it was a great trip! I manage to see everything I wanted to see, I ride the train and the subway uneventfully, and even though I survived on bread (not the best place on earth to be vegetarian), I learnt a lot, and I was encouraged to go to more destinations that seemed a bit obscure in my mind 😊
Years after that first trip I visited Saint Petersburg and Kaliningrad, both super interesting destinations too!
Day 15 – A destination with the best beaches – Cayman Islands
I could have gone for any place in the Caribbean here. But I chose the Cayman Islands because you get so much more than just amazing turquoise beaches.
I loved swimming with stingrays in a sandbar, going to Hell (yep, it's an actual place), and tasting rum in a factory. You definitely won't be bored in this little British overseas territory.
Day 16 – A travel destination for chocolate lovers – Belgium
This one is easy. It has to be Belgium. Hands down. In only two trips there I'm sure I ate my entire body weight in chocolate. It's that good! And it has vegan options too! Besides, you get pretty stunning architecture with your chocolate! I'm not the biggest fan of Brussels, but Brugge is a fairy tale city! Don't miss it!
Day 17 – A travel destination that inspires you – Istanbul
I found the mixture of cultures fascinating in Istanbul. From Byzantine, to Catholic, to Orthodox, to Ottoman, to museum for all peoples to enjoy, the Hagia Sophia represent what I loved about Istanbul – all the history, the changes, the progress.

Day 18 – A travel destination for culture – Athens
I debated between Rome and Athens for this one, but the Greek legacy is synonym of culture, right?
Athens exceeded my expectations. I thought it'd be just history, but it's a vibrant city, full of life. What an amazing time I had! I got lost around Plaka, I spent hours in a park debating about politics with a wise old man who was kind enough to give me some of his time, I marveled at the Archeological museum, and even more at the Acropolis, I did some people watching while eating baklavas… all and all, it was an unforgettable trip!
Day 19 – A travel destination that reminds you of a different one – Bucharest
I've heard that Bucharest is called the Paris of the East, but I never expected to find architecture that similar. If it wasn't for Ceaușescu's contribution, or for the occasional Dracula reference, if you suddenly wake up without knowing where you are, you might think you're in France. Did you know that even the languages have the same root?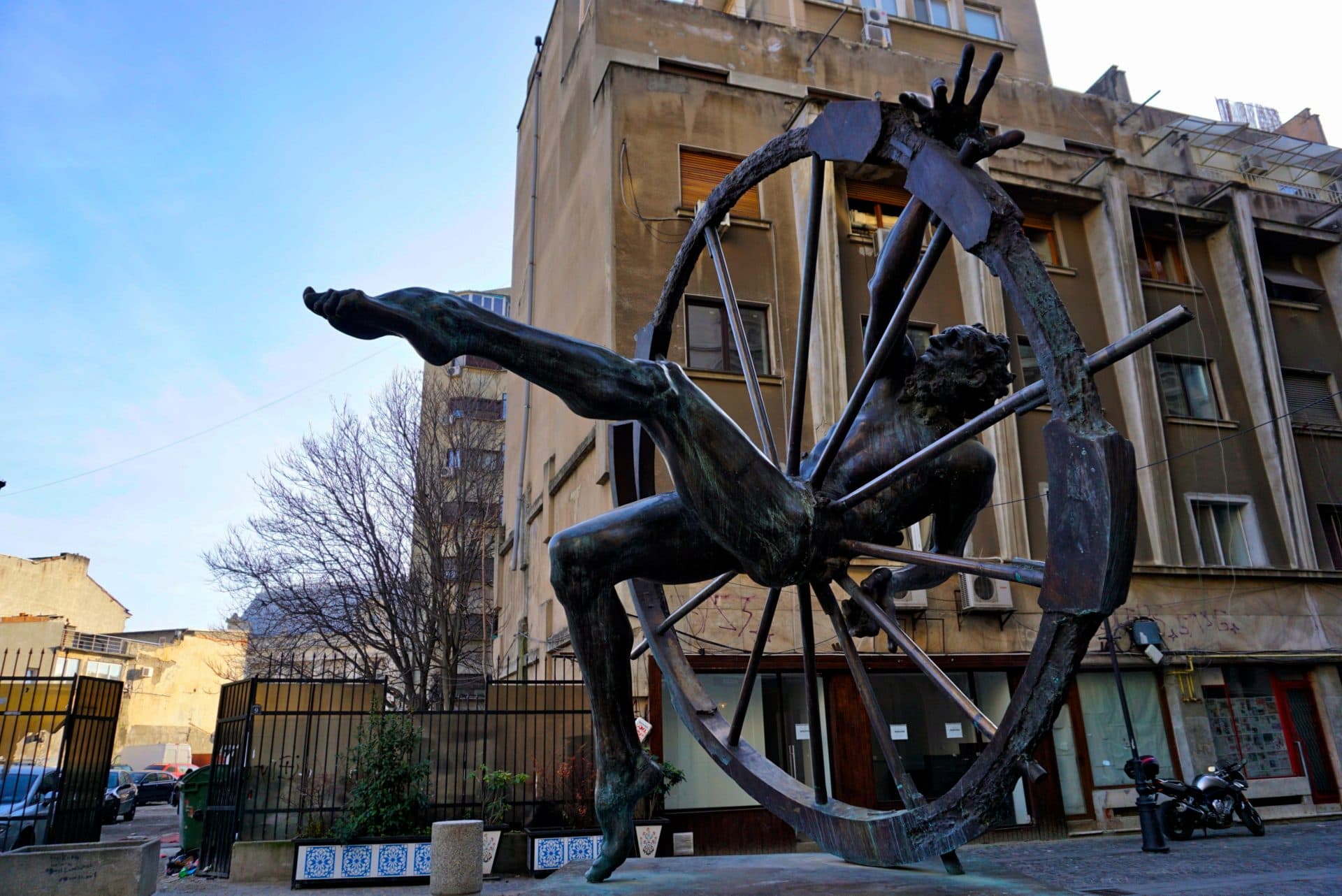 Day 20 – The most remote travel destination you've been – Cape Horn
I thought of choosing a little town in the Altiplano, but I think Cape Horn is the most remote, and a pretty unexplored destination.
I went around it on a ship, crossing from the Pacific to the Atlantic, where so many other ships have sunk. It's a pretty spectacular sight. You feel so small and conscious about mankind's fragility…
Day 21 – A travel destination that surprised you – Gdańsk
I signed up for a trip to an unknown destination. I paid for it and I was told to be on a specific time on a specific airport. A group of us got there, excited for the big reveal. After some drum roll, the trip organizers told us: we're going to… Gdańsk! All of us looked at each other, until one dared to ask –"excuse me, where?". Poland, they said, in the north, by the Baltic Sea.
I knew next to nothing about it, but it was a welcomed surprise. The town is gorgeous, dirt cheap, and it's full of history. It even has a (fairly weird) museum of torture. And a quick bus ride away is Westerplatte, the site where WWII started.
Day 22 – A travel destination where you loved the food – Napoli
In Naples you can find the best pizza in the world. For those of you who watched Eat, Pray, Love, you might remember Julia Roberts praising a pizza place. That's Pizzeria da Michele Oh.My.Gosh. It doesn't get any better than theirs.
The best part of choosing Naples' food is the setting. You get to eat amazingly, in a fantastic location. In all honesty, you'll either love it or hate it. Naples is a bit dirty and messy, but it gives you an incredible vibe. It's the entrance gate of southern Italy, and you truly feel you left the north. I loved it! Did you?
Day 23 – A travel destination for wine lovers – Chile
You'd expect France, Italy or even the US here, right? Well, call me biased, but I'll say the best wine destination is Chile. My beautiful country saved Carménère from extinction, and for that it has every right to be on the top of my list.
It's an incredibly diverse place for growing vines, from sea side to mountains, from the end of the desert until the beginning of Patagonia, you can find something for every palate. And wine tourism is really well developed. From simple tastings and tours of the wineries, to even mixing and bottling your own wine, you can't get bored in Chile's many valleys.
💫 Bonus track: Croatia. Keep calling me biased, but Croatian wine is pretty amazing, and it's still to be discovered. Remember you heard it from me. Thank me later 😊
Day 24 – A travel destination for Christmas – Europe
I know this is broad, but you can't go wrong, wherever you decide to go. If there are Christmas markets, you'll love it. I've seen them from London to Edinburgh, from Vienna to Prague, from Zagreb to Tirana, and I can assure you, they're all great!
The biggest discovery was Zagreb. After being chosen as the best Christmas markets in Europe for the third year in a row, I had to go and explore. And let me tell you, it didn't disappoint one bit. It's like Christmas exploded all over the place. In a good way. Actually, in general Croatia in winter is magical!

Day 25 – A travel destination that you should hear more about – Bosnia and Herzegovina
This is one of those hidden gems that I can't understand why is not tourist central. BiH is one of the most fascinating countries I've ever visited. The mix of cultures, the history, the nature… it has all you could ever want in a country!
Sarajevo promotes itself as the place where the east meets the west, and it couldn't be more right. It's the perfect combination of Muslims, Catholics and Orthodoxes. For history, both recent and older, head to Mostar. For nature, it doesn't get better than Kravice. If you want a beautiful and truly off the beaten path destination, visit Počitelj.
Day 26 – A destination that makes you want to be fit and healthy – Brazil
I struggled a bit with this travel challenge question, but I decided on Brazil. Not only because of the smokin' bodies all around, but because I'd love to be able to explore and go on many many adventures. That's the best reason to be fit, right?
Day 27 – A travel destination from your childhood – Lake District in Chile
For many years, my parents kept taking me camping to the Chilean Lake District. And even though I have incredible memories of the fun I had, I never really valued the beauty of the place. Until I came back as an adult. This time I got to hike, white water raft, and even climb an active volcano! The area is a dream!
Day 28 – A travel destination that best describes you – London
So much of what we are is where we have been. The places we've lived in shape us in one way or another. For me this is completely true about London. I knew before my first step there that I'd fit in. I knew I'd love it. And my prediction couldn't have been more accurate.
I wanted to move to London since I can remember. Everything about it seemed appealing to me. From the royals to the politics, from the history to the art, from the politeness of people to the diversity… London's multiculturalism is a treat!
Day 29 – The place where you grew up – Santiago
I have a love/hate relationship with Santiago. It's my birthplace and where I lived a really big part of my life, so I have most of my friends and family there, and amazing memories. But for the same reason I also know all its downsides.
All and all, there's way more love for it! ❤️
Day 30 – A place you'd go if you become a millionaire – Somewhere in Central America
I've been to the Caribbean a few times. I've done the touristy things. And don't get me wrong, I loved them. But if at some point in my life I become a millionaire, I'd like to go to help. Behind the fancy resorts there's much more poverty that you can imagine. Where you're enjoying your all-inclusive, people are starving… I'm not a resort kind of girl, and I walked outside the main road by the sea. I talked to the people, and saw how hard life is for them. I did really little to help with my backpacker's budget, so I'd love for millionaire future me to be able to do more for the amazing people of Central America!
Day 31 (BONUS) – A travel destination that changed your life – Croatia
I've thought of going to Dubrovnik for a long time. I don't know why it was on the top of my mind while planning on where to go first time I came to Europe. Little did I know it was going to be a life changing trip. After years of coming back and forward to Croatia, I ended up moving to Split!
I've been able to see tons of the country, and it's incredibly beautiful!
So, the lesson is to follow your instincts. Somehow I knew I had to go to Dubrovnik to start the journey I'm currently living. And I'm so happy I did! Besides, look at how amazingly beautiful the country is! Even with all the difficulties, Croatia is a dream come true in so many ways, especially for the incredible person that stole my heart ❤️
Do you have answers to the questions of the travel challenge? Or have a trip already planned? I'd love to hear about it. Please tell me in the comments!
Happy Challenge! And happy travels! ✈️
Liked it? Want to read it later? Pin it!

Did you like what you read? You can show your appreciation by buying me a coffee 🙂
Your support will ensure I keep bringing you stories and insights from around the world! Thanks so much!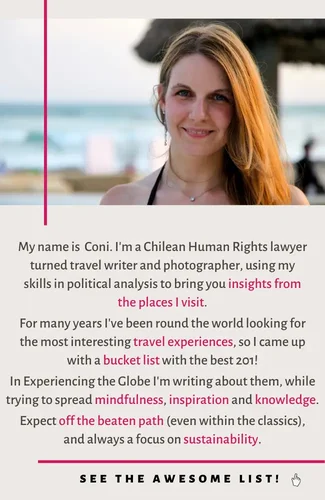 Did you like what you read? You can show your appreciation by buying me a coffee 🙂
Your support will ensure I keep bringing you stories and insights from around the world! Thanks so much!