Wine tourism is becoming more and more popular and wine producing countries are stepping up to the challenge. With better infrastructure to accommodate the incoming guests, visiting wineries has become a travel experience. If you want to dive into the world of wine, start here with an overview of the best wine destinations around the world, so you can understand them better, know which regions to visit, and which wines to try.
Oh, wine! It's no longer only a lovely drink to have, it's a reason to travel. Visiting the best wine destinations allows us to understand the complexities in the glass we're drinking, to explore the terroir that gave birth to the aqua vitae, and to meet the people that put their heart and soul into creating the content of each bottle.
Wine tourism has been thriving in the last years for those reasons. Strolling around wine country, discovering new wineries, and tasting new labels makes a great vacation. Many vineyards around the world have opened visitor centers equipped with tasting rooms, bars or restaurants to accommodate the wine lovers that are looking to know more.
With millennia of tradition, it's a given that Old World wine has the spotlight when it comes to best wine destinations. We all think of Tuscany or Bordeaux when imagining a wine vacation. But you'll be surprised at how much the New World is stepping up. Nowadays the Napa Valley and the Colchagua Valley, to name a few, are starting to be recognized not only among wine connoisseurs, and the infrastructure to receive guests has nothing to envy to their European counterparts.
Wine tourism
For the ones entering the fascinating world of wine, and for those looking to expand their horizons, I put together an overview of the wines of the top destinations around the world.
The list comprises the biggest and most known wine producing countries of the planet. As I consider myself to be an expert only in a few of those, I asked other wine lover travelers to take over on the countries where they have more expertise. The result was wonderful! Here's everything you need to know to get acquaintance with the best wine destinations of the world.
Best wine destinations: Old World wine
Wine from Italy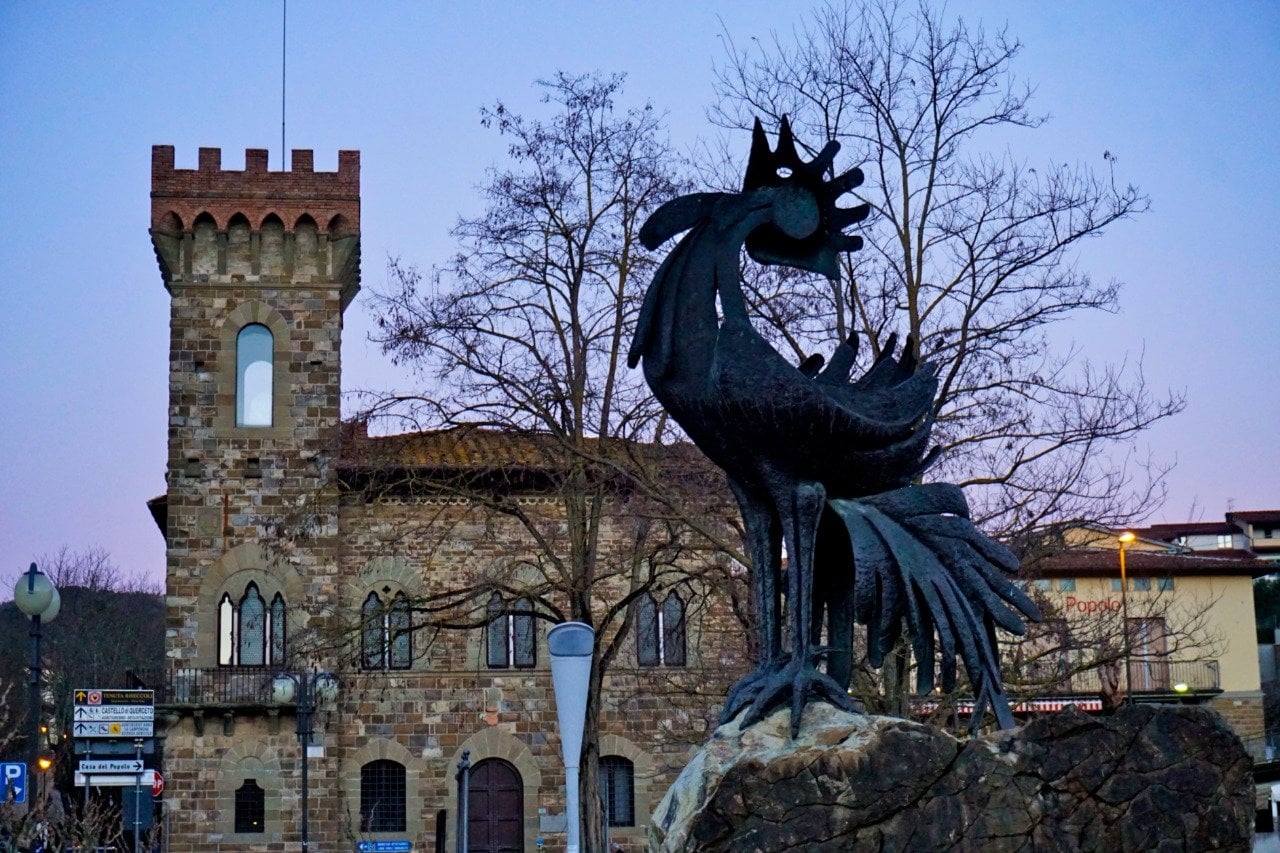 Overview of Italian wine
Many Encyclopedia-like books have been written about Italian wine, so given a brief overview is not an easy task. With over 350 recognized indigenous varieties, Italy is the world's largest wine producer, providing us with 54.8 million hectoliters in 2019 alone.
Italy offers the perfect wine for every occasion, thanks to the diversity of the varieties it grows. Actually, every single one of the twenty Italian region produces wine, reflecting their own individual characteristics.
Trying to make sense of the labels can be daunting, but this is the basics you need to know. There are 4 categories: Vini, Varietali, IGP (Typical Geographical Indication), and DOP (Protected Designation of Origin –mind that this has two sub-categories: DOC and DOCG; and it also gets distinguished between 'Classico', 'Superiore' and 'Riserva' ). The first two categories are lower quality, usually found as table wine –don't let this fool you, though, simple and inexpensive wine can be great in Italy. DOP is usually the top-quality wine in the country, even though sometimes IGPs have beaten DOP, not only in quality, but also in prestige. It's the case of Super Tuscans, for example.
Best regions and wineries in Italy
Without a doubt the most famous region is Tuscany. The rolling hills covered in vines are a postcard of Italy. The easiest way to visit this area is to base yourself in Florence or Siena and take a guided tour of some of the wineries. If you have your own wheels, then I'd recommend stopping in Antinori Winery, to get a sense of the large variety of the region, including the star –Chianti Classico–, and the best Super Tuscans ever made. Then head to Greve in Chianti, a town revolving around wine, where you can do a tasting in an enoteca (a traditional wine bar) or explore any of the hundreds of wineries around.
Now, it's often said that the best Italian wine is Barolo –usually people refers to it as the King of Italian wines. To dive into it you'll need to go to Piedmont. There you'll also meet its queen, Barbaresco. Both are complex wines, that need years in the bottle to fully develop. If you want something easier to drink, then Barbera d'Alba is the best option.
An up-and-comer to international markets and that deserves attention is Amarone della Valpolicella, from the Veneto region. It's dry and rich due to its unique making process: appassimento, where the grapes are left to dry to concentrate the flavor. In this region also try their whites, Soave and Pinot Grigio.
If you want to keep up with the latest upstart wines from Italy, keep an eye on the Islands. Sicily and Sardinia are producing better and better wines with each passing vintage.
Italian wines to try
From Tuscany you can't miss a Chianti Classico and a Brunello de Montalcino. If you want to discover Super Tuscans, Tignanello and Solaia from Antinori are a must. As for Piedmont, any Barolo will be worth the price tag. When it comes to Amarone, my personal favorites are the ones from Serego Alighieri, a joint venture with Masi that dates back to 1353, when the son of the poet Dante bought the estate.
I've been exploring the wines from different Italian regions for years. After visiting many wineries, and trying many many labels, I must confess my love for the wine of this country. Wine tourism is great all over, but especially in the off the beaten path destinations if you want to get away from the crowds.
Wine from France
Overview of French wine
France is one of the world's best and largest wine-producing countries, delivering up to 8 billion bottles of wine a year.
Wine production in France dates back to the 6th century BC when Greek settlers started to harvest the grape varieties found in the region. France embraced the wine culture and many of the world's top grape varieties have their origins there, like Cabernet Sauvignon, Chardonnay, Pinot Noir, Syrah, and many more.
While some of these grape types are now grown throughout the world, in France there are strict rules in place about where grape varieties can be grown.
Best regions and wineries in France
In the north of France, you will find the renowned Champagne region producing incredible sparkling wine using grapes such as Chardonnay and Pinot Meunier. The de facto capital of the Champagne region is Reims, where you will find some of the most prominent Champagne houses such as Bollinger, Lanson, and Pommery. Reims is only a short journey from the capital so it's easy to take a Champagne day tour from Paris, or you can stay in Reims to explore more.
In the south of France, you can visit the Bordeaux region where some of the most famous French red wines are produced. Château Ausone is one of the oldest houses in the region. It produces prestigious Grand Vin along with fantastic second wines, using the grapes not picked for the Grand Vin. Château Ausone is located close to the city of Bordeaux, so you can visit the valley as a day trip or you can stay overnight.
Along the German border, you will find the Alsace region, which produces renowned white wines similar to those found in the Rheingau, in neighboring Germany. There you will find plenty of Rieslings, which will stand up to any German one. Another notable style is Gewürztraminer –it uses grapes originally found in Northern Italy but with a style perfected in Alsace. For fans of sparkling wines, Alsace is also home to a version of Crémant, a protected type of wine similar to Champagne but with less carbonation. Variants of Crémant is also produced in the Burgundy and Loire regions.
In Burgundy, you will find a fantastic concentration of dry red wines made from Pinot Noir grapes, along with some brilliant white wines made from Chardonnay grapes. Burgundy wines are known for their protected status as they have been produced similarly since Medieval times.
The Loire Valley is unique in its ability to grow all varieties of grapes. The climate in the region makes it the only area in France that is able to produce award-winning wines in all styles. Within the middle of the Loire Valley, you will find the fantastic Anjou wines, renowned for producing an amazing array of Rosé wines.
French wines to try
There are so many fantastic wines in France from all regions and it's nearly impossible to recommend a few.
While there are many large Champagne houses, Lanson produces some of the most stunning champagnes available and offers different varieties for all budgets.
When it comes to white wines, those looking for a drier wine should look no further than Chablis, which are prominently produced in the Burgundy Region. For a sweet wine, aim for a Gewürztraminer from Alsace.
For red wines, there is a great deal of famous wineries, but for those looking to try the best of France, any Grand Cru from Bordeaux is a must-try, although they aren't known to be budget-friendly wines.
Megan from MeganStarr discovered a greater respect and love for French wine while exploring the Champagne region in her visit to Reims.
Wine from Spain
Overview of Spanish wine
Even though most relate Spain only with Sangría, the country is the most widely planted wine-producing nation, and the third largest producer of wine in the world. It grows over 400 varieties of native grapes, although almost 90% of the country's production is from only 20 of them.
There are 138 identifiable wine regions under some form of geographical classification, with two being recognized as DOP (Denominación de Origen Protegida – Protected Designation of Origin) and 68 as DO (Denominación de Origen –Designation of Origin). However, the country is traditionally divided into 12 regions, the largest being Castilla y León, Catalonia and Rioja.
A great feature is that Spanish wineries age the wine for you, in oak barrels and in the bottle, before it reaches the shops. Twill tell you the time: Crianza (aged for 1 year in oak for reds and at least 6 months for whites and rosés), Reserva (aged for at least 3 years with at least 1 year in oak for reds, while whites and rosés must be aged for at least 2 years with at least 6 months in oak) and Gran Reserva (at least 5 years aging, a minimum of 2 years in oak and 3 years in the bottle for reds, and 4 years with at least 6 months in oak for whites and rosés).
Best regions and wineries in Spain
The most renowned red varieties will be found in Ribera del Duero and Rioja, with Tempranillo being the most planted grape. Rioja is in north-central Spain on the Ebro River. In this region Tempranillo grapes can be blended with Mazuelo, Graciano, Garnacha, and Maturana Tinta. Producers to seek out include Muga, Lopez de Heredia, and CVNE. Ribera del Duero, on the other hand, produces top-quality wines usually entirely made of Tempranillo. 
There are plenty of options to base yourself while exploring these regions, but I can recommend a few alternatives. In Rioja, strategically located to visit the renowned Marqués de Riscal winery in Elciego, the lovely Hotel Agroturismo Valdelana for a budget-friendlier escapade, and the Marqués de Riscal Hotel for indulgence; while in Ribera del Duero a great alternative is staying in a castle close to Peñafiel, at the Residencia Real del Castillo de Curiel, at the heart of the region.
Catalonia is home to Priorat, red wines usually made from a blend of Garnacha and Cariñena (Garnatxa and Carinyena in Catalan) with Bordeaux varieties. A more budget-friendly alternative of the same style of wine is neighboring Montsant. Catalonia's other star is Penedès. It's the center of Cava, the famous sparkling wine of Spain, usually a blend of Xarel-lo, Macabéo, and Parellada grapes. This same trio of local varieties is blended with Chardonnay to produce white wines.
To explore the Catalonia's wine regions, if you don't have your own wheels, the easiest option is to base yourself either in Tarragona and take a guided tour to Priorat; or in Barcelona and book a guided tour to Penedès.
Other notable grapes to seek are Monastrell (France's Mourvèdre), found across southern Spain; Mencía, grown throughout Galicia and northwestern Spain (Bierzo being the best region to explore); Txakoli, a style more than a grape, resulting in spritzy white, produced mainly on the Northern coast near San Sebastian; Verdejo, a white sherry-like wine from the Rueda region; Albariño, a coastal white from the Rías Baixas region in Galicia; and Tinta de Toro, a powerful, full-bodied red, product of the extreme climate of the Toro region.
Spanish wines to try
Finca Villacreces' Ribera del Duero, Finca Allende's Aurus and Álvaro Palacios' Camins del Priorat are a must. You can also add a Txakoli from Ameztoi or Txomin Etxaniz, and a Cava Reserva Heredad Brut from Segura Viudas to the list.  
I have Spanish heritage, so Spain has been calling my name my entire life. Actually, several destinations in the country got into my bucket list. So, when I managed to visit, I was so happy to see that the wine stood up to the high standard I was expecting from the country. It was a beautiful discovery!
Wine from Portugal
Overview of Portuguese wine
Portugal has become a more and more popular destination in recent years, and coupled with this surge in tourist numbers has been the rediscovery of Portuguese wines. And rightly so! With 14 different wine regions, covering just about every corner of the country, and over 250 indigenous varieties thriving in distinct Portuguese landscapes, it's no surprise that visitors are falling in love with the diverse wines and flavors of Portugal.
Best regions and wineries in Portugal
Interestingly, Portuguese wines are not classified by varieties –instead, they are demarcated by the region where they are produced.
Some of the most well-known include the bold fortified Port wine from the Porto & Douro regions, the rich reds from the Alentejo region, the crisp and bubbly Vinho Verde (green wine) from the Minho region, and the sweet Moscatel from the Península de Setúbal region. Some other notable wines worth trying out include the ones from the Dão, Tejo, Beira, and the Algarve region.
For the ultimate Portuguese wine experience, most travelers prefer the notable Douro Valley wine country. With its gorgeous green rolling hills and the Douro River snaking its way through this part of the country, the region not only offers incredible vineyards and wines to taste and experience, but also spectacular scenery and towns and villages to explore.
To have a complete wine experience, book an overnight stay in a giant wine barrel room at the stunning Quinta da Pacheca wine estate in the Douro Valley. If you're in a rush, you could also opt to take a day trip from Porto to the Douro Valley, or simply do a Port Wine tasting whilst staying in the city of Porto itself. Either way, you will fall in love with Portuguese wine in no time at all!
Portuguese wines to try
My favorite Port Wine is the Tawny variety from houses such as Taylors, Graham's or Ferreira. For Vinho Verde (green wine) try the Casal Garcia. A lovely red is JP Azeitão from Setúbal. Also, be sure to try wines from Aveleda or Fiuza, you can't go wrong with these labels!
Having moved to Portugal just over 3 years ago, Marco Santos from Travel-Boo has been exploring and visiting many of the country's wine regions, enjoying the very best of Portuguese wines. 
Wine from Germany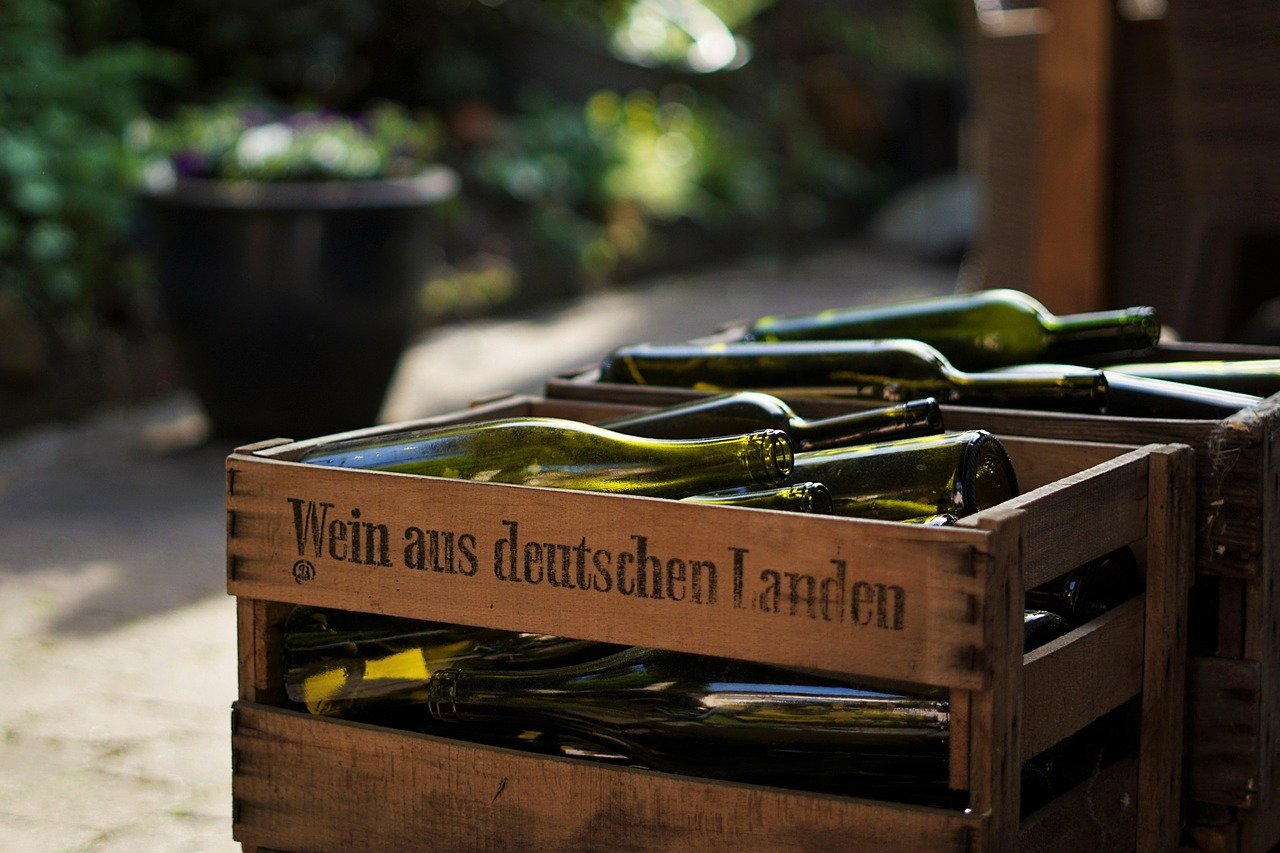 Overview of German wine
One of the best wine destinations in the world is Germany. Indeed, even though the Germans are known as fervent beer drinkers, the wine culture is extremely developed, going back to Roman times.
Germany is one of the most northerly wine-producing regions of the world. However, it strongly depends on which area you visit in Germany. Some are definitely more beer regions than they are wine. 
Best regions and wineries in Germany
The country's thirteen wine areas are mostly concentrated in the south and southwest along the Rhine and Mosel rivers. The most known cities in these areas are Koblenz, Würzburg and Trier. Many of the best vineyards are perched on extremely steep slopes on the riverbanks, making a gorgeous and breathtaking setting for tourists, but difficult work for those who farm the land. The wine areas of Western Germany are also particularly coveted among hikers since they are packed with scenic hiking trails.
The most important grapes in Germany are Riesling and Muller-Thurgau, in red wines, the leader being Spatburgunder. However, there are more than 100 grapes varieties around the country.
The best region to visit is the Rhine river valley. It's easy to reach by train since Koblenz is located in the heart of the region. If you are looking for a place to stay, I recommend the Diehl's Hotel.
German wines to try
Definitely try a Riesling from the Mosel or Rhine river Valleys. Another must is a Grauburgunder (the German for Pinot Gris).
Paulina loves exploring one of the best wine destinations in Germany, the Romantic Rhine Valley, by doing a river cruise to also experience some of the best towns and castles along the Rhine river.
Best wine destinations: New World wine
Wine from Chile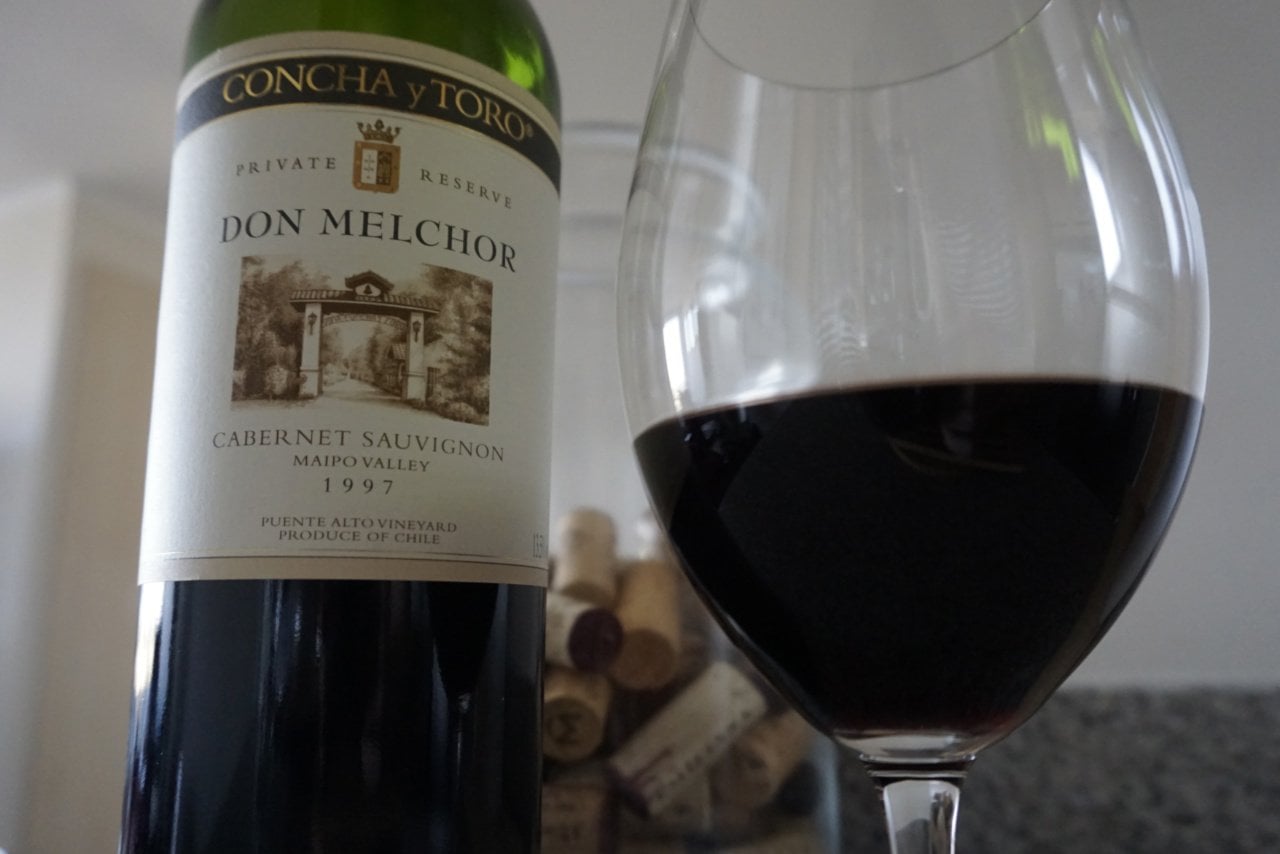 Overview of Chilean wine
Chile is a long and narrow country, stuck between the Pacific Ocean and the Andes mountain range. This gives the country an amazing diversity of climates and terrains to produce beautiful wines. From the fresh whites of Casablanca valley to the world-class reds from Aconcagua, Maipo and Colchagua valleys, it's impossible to go wrong with Chilean wine.
Nowadays the central regions of the country concentrate most of its wine production, although there are vineyards experimenting in more extreme weathers –at the edges of the Atacama desert and the Patagonia.
The star variety is Carménère, a Bourdeaux classic that was thought to be extinct due to a phylloxera plague in 1867 that nearly destroyed all the vineyards of Europe, until some vines were found in Chile in the 1990s.
The oldest variety found in the country is País, which grows in the southern Itata valley, brought by the Spanish conquistadors in the 16th century.
Best regions and wineries in Chile
All around the country you'll find developed wine tourism, with wineries ready to offer tastings, tours, and even accommodation. Within the capital, Santiago, there's Maipo Valley, famous for its award-wining Cabernet Sauvignon. There you can visit the traditional Concha y Toro winery, and Almaviva, considered one of the best Chilean labels.
Nearby, between Santiago and Valparaíso, is Casablanca Valley, home of most of the country's white varieties –especially Sauvignon Blanc, Chardonnay, and even Pinot Noir. You could spend a month visiting different wineries, like Casa del Bosque, Morandé, or Matetić, but if you have to choose one, make it biodynamic Emiliana winery.
Towards the Andes, Aconcagua Valley produces superlative reds, including Cabernet Franc and Syrah. Errazuriz is a classical winery with many accolades, while Von Siebenthal focuses more on innovation –both are a must-visit. Stay in San Felipe or Los Andes to get more time to browse around the area.
Yet the most renowned region –and one of the best wine destinations around the world– is Colchagua Valley, undoubtably Chile's wine heart. There you'll get the finest Carménère. Base yourself in Santa Cruz for a few days to get the most out of your trip. Don't miss the underground cellars of Montes, where Gregorian chants are played to the barrels; Lapostolle for amazing views of the valley and first-class accommodation in their Clos Apalta Relais & Chateaux; Montgras if you want to bottle your own blend and learn about the winemaking process hands-on; and Neyén, a boutique winery that offers a picnic by the vines with their wine tasting.
Chilean wines to try
If you can splurge, the best alternatives are Almaviva, Seña, Chadwick and Carmín de Peumo. For more budget-friendly, try Von Siebenthal's Carabantes, Emiliana's Coyam, Vik's Milla Cala, Matetić's EQ Coastal Sauvignon Blanc or Casa Marín's Sauvignon Blanc Cipreses Vineyard.
Not only I'm Chilean, but I think the wine from my country deserves even more attention than it already has. I visited every region, and I keep going back for more. It never ceases to amaze me how even small wineries produce top-notch wines that have nothing to envy to much more prestigious Italian or French. And the best part is that many of those wineries are embracing sustainability, doing biodynamic and organic wines.
Wine from Argentina
Overview of Argentinian wine
One of Argentina's main exports is wine, being world-famous for its Malbecs from Mendoza. This French varietal that once struggled in Europe thrived in the dry Andes climate and became representative of this nation's wine industry. 
Torrontés is a sweet white wine typical to the Northwest of Argentina –found in the province of Salta particularly. While Malbec came from France, Torrontes is the only variety native to Argentina and the one to try to experience true Argentine wine. 
Best regions and wineries in Argentina
Mendoza is the most famous province for wine in Argentina and it's divided up into three main "departments" or regions: Maipú, Luján de Cuyo, and Uco Valley. Of the three, the Uco Valley produces the highest quality wine and features the most stunning vistas –being much closer to the Andes and furthest from the city.
When visiting Mendoza, get out of the city with a rented car and stay in the Uco Valley for the best experience. Casa de Huéspedes La Azul and Casa de Uco are beautiful boutique hotels there to sleep amidst the vines. 
Cafayate in Salta is the country's second most popular wine region, famous for its Torrontés wines. It's home to some of the world's highest-altitude vineyards and desert landscapes.
Lesser-known wineries in a small wine region in Patagonia produce Argentina's best Pinot Noir. To visit the Patagonia wineries, visit the industrial city of Neuquén –quite an unexpected wine destination. 
Argentinian wines to try
I recommend trying Bodega la Azul's wines for a taste of a smaller production winery in the heart of the Uco Valley, particularly their Reserve Malbec/Cabernet Sauvignon blend. Other wineries that deserve attention are SuperUco, O. Fournier, and Melipal. My favorite Torrontés are produced by El Porvenir and Amalaya, both from Cafayate. 
Erin from Sol Salute has been all over Argentina visiting as many wineries as possible, her favorites were found in Mendoza.
Wine from the United States
Overview of American wine
The United States is home to a great number of excellent and award-winning wine regions thanks to the its diverse eco-climates and varying soil composition from coast to coast. Grapes are the highest valued crop in the US with the country now ranking 4th in the world in wine production. When it comes to reds, the American palate prefers mostly robust Cabernet Sauvignon, lighter Pinot Noir, Merlot, Zinfandel, Cabernet Franc, and increasingly Syrah.
But whites certainly don't take a back seat. Buttery Chardonnays, dry Rieslings, excellent Rosé and Pinot Gris are also produced.
Best regions and wineries in the United States
There are many small wineries throughout the states, but none compare to the giants of production –California, Washington, Oregon, and New York.
California's Napa Valley and Sonoma region produce some of the finest Cabernet Sauvignon and Sauvignon Blanc in the world, though many smaller wine valleys in California are vying for attention. California alone produces 80-90% of US wine, and it's undoubtedly one of the world's best wine destinations. The top wineries to visit in the Golden State are Retzlaff Vineyard in the Livermore Valley, Stag's Leap Wine Cellars in Napa and Presqu'ile Winery in Santa Maria.
Washington state has a total of 14 different American Viticultural Areas (AVAs). The Columbia Valley and Walla Walla area produce Chardonnay, Riesling, Merlot, and Syrah.
South of Washington State, Oregon's wine growing regions share the similar ideal climate for growing not just Pinot Noir, but also Riesling and Chardonnay. Without question, Oregon's top region is the Willamette Valley, which produces amazing Pinot Noirs. In this area don't miss Montinore Estate Vineyards in Forest Grove and Ponzi Vineyard in Sherwood.
Boasting over 100 wineries, the Finger Lakes region of New York state is the premier east coast area for wine production. The cool temperature around the region's many lakes favor Chardonnay and Riesling and keeps them crisp with good aromatics.
Finally, Virginia may not have a large number of wineries, but those that they do have produce some of the finest wines in the eastern United States. With a wine producing tradition dating back to colonial times when Thomas Jefferson first introduced grapes to his home in Virginia, an amazing number of grape varieties are grown. The most popular is Chardonnay, Vidal Blanc, Cabernet Franc, Merlot, and Viognier. The best winery to visit there would be Jefferson Vineyards in Charlottesville.
American wines to try
Don't miss Retzlaff's 2013 Estate-bottled Merlot, Stag's Leap's 2016 Fay Vineyard Cabernet Sauvignon, Presqu'ile's 2015 Reserve Pinot Noir, Montenore's 2017 Estate Reserve Pinot Rosé, Ponzi Vineyard's 2015 Ponzi Dolcetto, and any made from Thomas Jefferson's original vines from Jefferson Vineyards.
Lori from Travlinmad loves culinary travel, and the USA is one of her favorite countries with the best food and wine in the world.
Wine from South Africa
Overview of South African wine
South African wine is considered to be New World wine, but the country has been producing it since the 17th century. Although not indigenous to South Africa, the country's signature variety is Pinotage. Covering only 6% of the vines of the country, it's considered a symbol of the South Africa's distinctive winemaking traditions. The most widely grown is the Chenin Blanc grape, with many growers receiving accolades on the international wine scene.
The wine estates that consistently win awards for Chenin Blanc are Cederburg, Nederburg, Ken Forrester and Kleine Zalze, while the most renowned Pinotage winemakes are Van Loveren, Neethlingshof Estate and Kanonkop.
Best regions and wineries in South Africa
There are many wine regions in South Africa but the most well-known are Stellenbosch, Franschhoek, Paarl and Constantia. These wine regions are dominated by the Drakenstein and Simonsberg mountains, white Cape Dutch buildings, and purple jacaranda lined roads –a truly beautiful setting! 
They're all located in the Cape Peninsula –within an hour of Cape Town– so they can easily be visited on a day trip. To make the most of the region, however, we recommend staying for a few days. Franschhoek is the perfect place to base yourself, with Le Franschhoek Hotel & Spa being a great option. If you prefer not to drive to visit the wineries, you can make use of the Franschhoek Wine Tram.
Arguably the most famous wine estate in South Africa is Vergelegen. It's named as one of the best wineries in the world and it's one of the country's most important heritage sites. It produces many award-winning wines but is particularly noted for its Bordeaux varieties and has twice won the Pichon Longueville Trophy for Best Red Blend in the International Wine Challenge.
South African wines to try
You can't go wrong with anything from Vergelegen, Boekenhoutskloof or Rust en Vrede.
Flashpacking Family has been to South Africa many times and has visited many wine estates. One of their favorite things to do in between wine tastings is to enjoy a wine estate picnic for lunch. 
Wine from New Zealand
Overview of New Zealander wine
Move over France, Spain and Italy, there's a newer upstart on the viticulture block: an island best known for its epic landscapes, its endless fields of lupins and glaciers at every turn. It's New Zealand, the small island that actually has a longer winemaking history than you might expect.
While most wine aficionados believe New Zealand's wine industry only started to flourish in the 21st century, its roots can actually be traced back to 1819 when an Anglican missionary by the name of Samuel Marsden planted the first vines in the beautiful Bay of Islands.
The industry flourished from there but, unfortunately, a number of issues including mildew, a particularly damaging aphid, and the prohibition era all came together to stop progress in its tracks. The industry started anew in 1973, when Brancott Estate (now one of the country's most prominent producers) planted vines in Marlborough at the top of the country's South Island, and the rest is history.
Nowadays New Zealand is recognized as one of the world leaders in Sauvignon Blanc, with Cloudy Bay, a local producer, even receiving the accolade of 'best Sauvignon Blanc in the world'. A mix of New World methods with an Old World charm, it's Sauvignon Blanc that steals the scene when it comes to the country's wines, but other varietals including Cabernet Sauvignon, Chardonnay, Pinot Noir and Syrah are definitely in steady supply.
Best regions and wineries in New Zealand
Now that New Zealand is a big contender on the international stage, the country boasts several different wine-growing regions including Northland, Auckland, Hawke's Bay and Nelson. However, it's still Marlborough that should be top of your must-visit list –it truly is one of the world's best wine destinations. Wine lovers can base themselves in the bustling town of Blenheim, situated at the north-eastern tip of the South Island, and take a tour of the many top-notch wineries in the area like Two Rivers, Wither Hills and, of course, the famous Cloudy Bay.
New Zealander wines to try
Must-try labels from across New Zealand include Felton Road, Ata Rangi, Dog Point (particularly the Chardonnay), Bell Hill and Kumeu River.
Lee and James from The Travel Scribes have traipsed their way across most of New Zealand, with their favorite wine area being magnificent Marlborough on the South Island.
Wine from Australia
Overview of Australian wine
Australia is home to over sixty designated wine regions, most of them in the southern part of the country. There's a huge variety of different styles and types of wine produced in Australia, the most popular varieties being Shiraz, Cabernet Sauvignon, Chardonnay, Sauvignon Blanc, Riesling and Merlot.
Best regions and wineries in Australia
While almost every region will have a good selection of wines and their own specialties too, the most widely acclaimed regions are the Barossa Valley, Yarra Valley, Margaret River, Hunter Valley and Coonawarra. Each of these regions is within a few hours of a major city and would be best reached by car. They are all perfect for a couple of days of wine tasting.
Australia's best-known wine is Penfolds Grange, a full-bodied Shiraz that comes from old vines in the Barossa Valley in South Australia. This region is home to the oldest producing Shiraz vines in the world as phylloxera did not reach here. To taste wine from those oldest vines, visit Langmeil Winery. Another popular Barossa Valley winery is Rockfords, whose Basket Press Shiraz is still produced using the manual pressing methods of yesteryear.
Yarra Valley is a cool climate wine region located just one hour out of Melbourne. It is best known for its Chardonnay, but it also produces good Pinot Noir and some sparkling wines. Oakridge Wines is a great place to try the Chardonnay, or Yering Farm if you want to try a broader assortment of varieties.
The Hunter Valley in New South Wales is one of the northernmost wine regions, and also one of the oldest. The main wine here is Semillon, but it is also known for Shiraz, Chardonnay and Verdelho.
Australian wines to try
You can't leave Australia without trying a Shiraz from Penfolds Grange (and The Freedom 1843 Shiraz from Langmeil Winery), a Semillon from Mount Pleasant Wines, and a Verdelho from Tulloch.
Josie lives in Adelaide, one of the ten Wine Capitals of the World, and loves to visit the surrounding local wineries when at home, and drop into the other regions while traveling.
Have you visited any of the best wine destinations around the world?
Which one did you add to your travel plans? Tell me in the comments!
WHAT TO READ NEXT?
Liked it? Want to read it later? Pin it!

Did you like what you read? You can show your appreciation by buying me a coffee 🙂
Your support will ensure I keep bringing you stories and insights from around the world! Thanks so much!